A new European Union-funded project – EU4DigitalUA – was officially launched on 1 October. As we can see, its title contains the word "digital", and therefore, it's not hard to guess what this project is about. It will become one of the key links of international assistance in an extremely important area for Ukrainians: digital transformation.
Recently, I read with interest about how Vice Prime Minister Mykhailo Fedorov decided to stage an experiment and receive from an ASC a government service of changing registration address on his own. It turned out to be not that easy. "The first thing I thought was this: why didn't I do it before?" Mykhailo wrote emotionally, attaching a long list of problems which ordinary citizens face when changing their registration address.
Mykhailo Fedorov
This service must become available online as soon as possible, the Vice Prime Minister stressed. This seemingly private episode has, in fact, to do with a large-scale process that consists of setting the right objectives, finding optimal solutions and then implementing them.
Digital transformation is a much needed reform for the state and for the society. It does not have some specific "reformative" name, but it surely is an important component of anticorruption reform, decentralization, reform of the administrative services sector, and other reforms.
Digital transformation has at its core development of electronic services and other digital solutions simplifying interaction between the government and citizens or among public bodies themselves. Its major goals are ensuring better quality of services provided to citizens and increasing the effectiveness of public institutions.
Ukraine has achieved a lot in recent years. For example, Diia mobile app is presently one of the most visible digital solutions for Ukrainians. One could hardly imagine that even not so long ago: you receive electronic copies of your documents, starting from passport, and can use them in daily life, in particular, to receive various services from the government and businesses.
eMaliatko comprehensive service is of a somewhat different nature. It allows the parents of newborn children to register the child and his/her place of residence, apply for social benefits, receive a taxpayer identification number, etc. – the total of eight services provided on the basis of one online application. Jamala, the winner of the Eurovision Song Contest 2016, was among many who took advantage of this service: the total of over 25 thousand parents.

Or the ID14 service, enabling teenagers to receive their first passport and a taxpayer identification number in one place.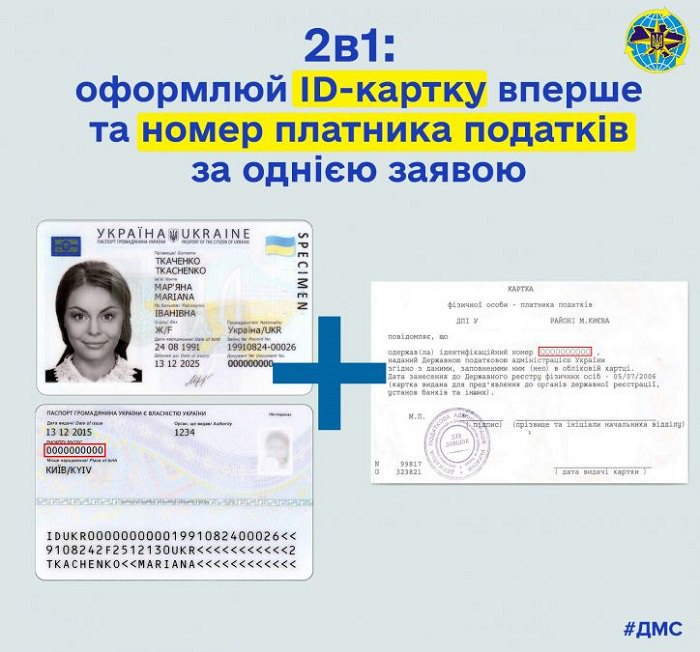 The automation of ASC operations and enabling them to interact with electronic registers of various government agencies was also a revolution of sort, because it reduces the service delivery time and allows for better service of citizens in the country's most remote locations.
There are many positive, inspiring examples, and their number is growing almost every day. Surely, a lot of challenges still lie ahead, faced, first of all, by the Ministry for Digital Transformation. To overcome them, solid competency, experience and substantial financial outlays are needed.
Therefore, international donors – the European Union and its member states, the United States and other countries – are actively involved in the process of digital transformation in Ukraine. Their support is very important for Ukraine and, in the end, for its citizens.
Earlier, I mentioned the experiment by Vice Prime Minister Mykhailo Fedorov concerning change of registration address. "Presently, the Migration Service is testing a module allowing to connect registers with each other and finally solve the problem of registration address online. For us, it has been in the focus for almost a year. And finally, first integrations are already on the horizon," the Vice Prime Minister wrote about the prospects of overcoming this problem. One of the elements of solution is Trembita, a secure data exchange system created under EGOV4Ukraine project. It will connect electronic registers of territorial communities of bodies of local self-government with the register of territorial community of the State Migration Service.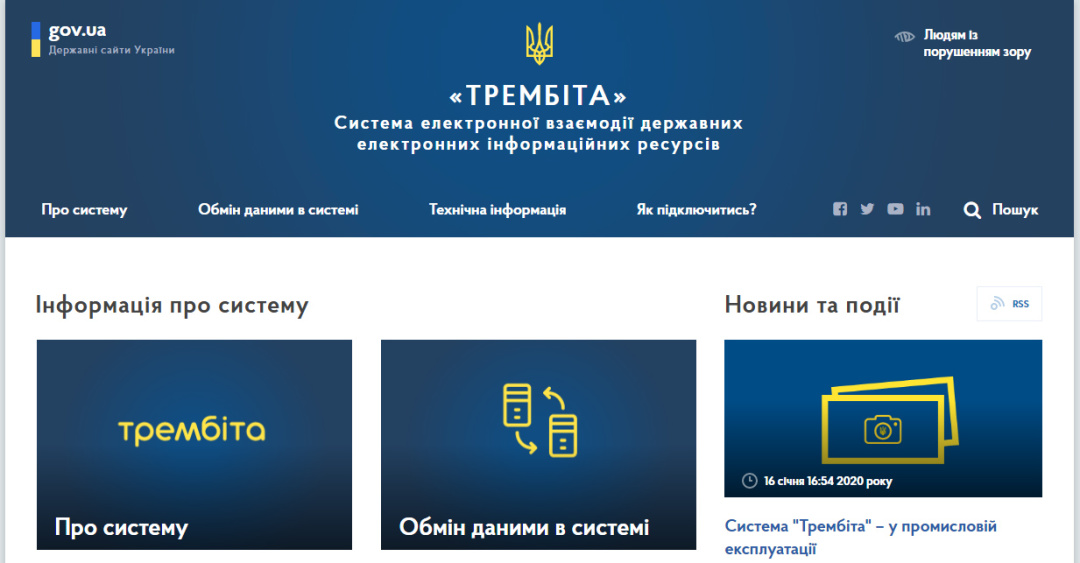 The aforementioned eMaliatko and ID14 services became operational thanks to Trembita. Soon, smartphones of Diia users will have an electronic taxpayer identification number: the system is involved in here as well, being responsible for verification of this number in electronic register of the State Tax Service.
The automation of ASCs and their connection to registers of government agencies via that very Trembita will be facilitated by Beehive, an information system also created by our project, which is a part of U-LEAD with Europe program aimed to promote decentralization reform.

That's only a portion of performance results of one project. In fact, there are many of them. For example, there is also EGAP program: E-Governance for Accountability and Participation, funded by Switzerland. By the way, it presently helps the Ministry for Digital Transformation with implementing the aforementioned comprehensive service eMaliatko.

The United States and the United Kingdom provide funding for Transparency and Accountability in Public Administration and Services project, which does a lot in the open data sphere. The project "Readiness for cybersecurity at Ukrainian public bodies", supported by the Foreign Ministry of Estonia and the U.S. Embassy in Ukraine, was launched recently. Like EGOV4Ukraine, it is implemented by the Electronic Governance Academy (eGA), Estonia. Inter alia, the aforementioned mobile app Diia will be tested for cybersecurity in the course of implementation of this project.
Also, eGA and Spanish company FIIAPP are presently launching a new European Union-funded project, EU4DigitalUA. Its title can be translated as "the EU to a digital Ukraine". The project will continue for almost four years.
It will be largely based on the results and achievements of EGOV4Ukraine. This project envisages further improvement of interaction among electronic public registers and, therefore, an increase in the number of electronic services. Ukrainian and foreign experts will also work on enhancing the capability of public institutions for digital transformation, visualizing the coverage of Ukraine with broadband Internet access, and enhancing data security when providing electronic services. And what else is important: citizens will be able to control how the state uses their personal information and when. The way it has long been working in Estonia.
Naturally, international partners can only help Ukraine, while the main efforts must be taken, and work done, by the Ukrainians themselves. And here is another important point.
The European Union has the official principle of providing assistance to its neighbors: "More for more". The more efforts, political will and results a particular country demonstrates, the more the EU will help it, financially and technically. Of course, Ukraine has the will, desire for changes and results when it comes to digitalization. The Ministry for Digital Transformation demonstrates good leadership, with which fruitful cooperation has been established.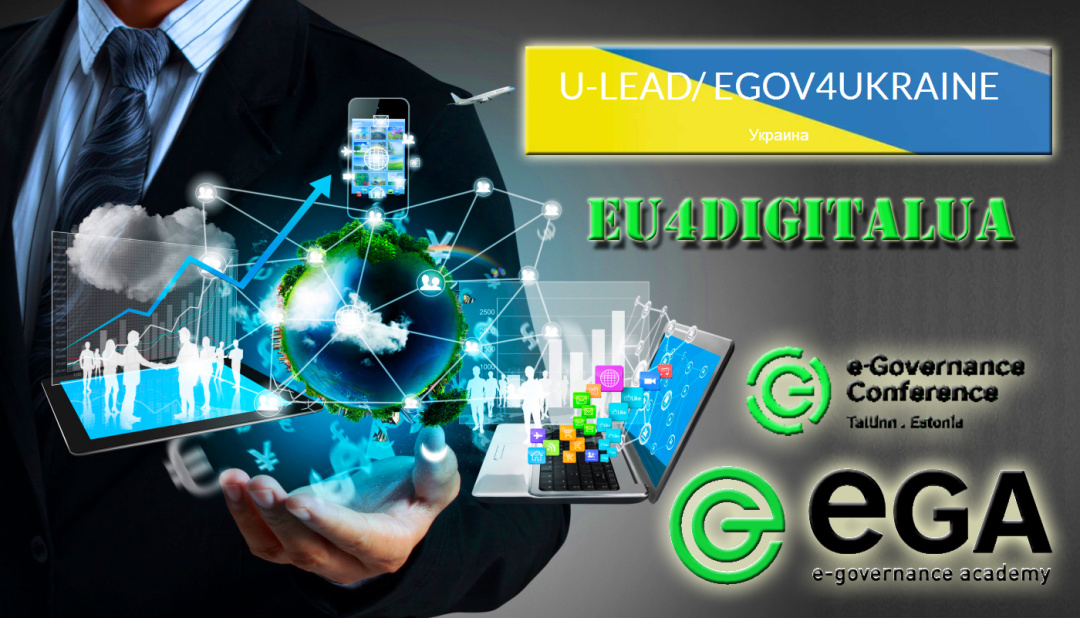 To be sure, that's why such a large pool of countries and organizations is engaged in this large-scale reform. And now, EU4DigitalUA is taking off.
By Marie Pedak, Electronic Governance Academy (Estonia), Head of EGOV4Ukraine project at U-LEAD with Europe program
Source: Ukrinform