Until 2014, Yurii Shamrai from Marinka did not even know about the existence of quails. After the outbreak of the armed conflict, he lost his job and began looking for business ideas. Over time, Yurii and his father began to breed quails for sale. They started with a foam incubator for 170 eggs. However, the homemade equipment used to break and did not provide a stable temperature and humidity. Thanks to a grant from the EU EU4Youth project, the entrepreneur purchased a modern and easy-to-operate automatic incubator for 3,000 eggs and plans to develop the business further, as the demand for products is growing.
When I looked for information about quail breeding business for myself (don't ask!), I was regularly coming across his name. Yurii Shamrai had a keen interest in the nuances of this topic, asking a lot of questions under the videos about technologies of breeding these birds and seeking to clarify technology-related details.
"That's how I was studying all that myself – on YouTube and on specialized forums," he laughs.
A few years ago, Yurii could not even imagine that his life will change so drastically and that so little will be left from the past. Perhaps only the place of residence. And that he will change himself, and whatever he thought he was going to do in his life will have nothing in common with what he does today.
"I think that in the past, I even had no idea that quails exist," he laughs again. "Why would I have anything do to with quails? I worked as a driver, bringing medications, spending the entire day in Donetsk, and would come back home only in the evening. I'd take a rest, have my meal, and go to bed. A free man, without worries and obligations."
And then came the events of 2014, the so-called "referendum" and armed conflict. He lost the job. Yurii did not even consider the option of staying in Donetsk.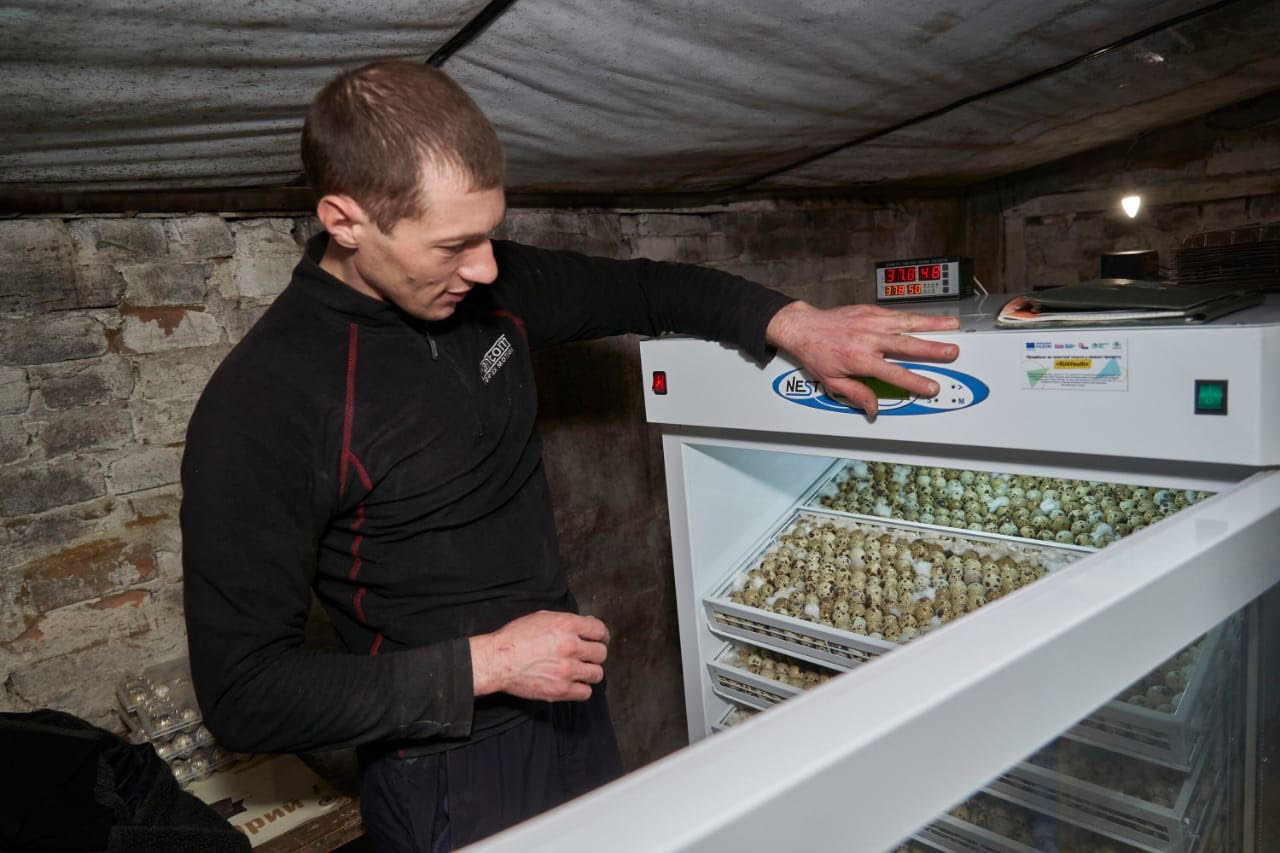 "My brother was breeding quails for himself. These birds definitely have never interested me. But after thinking about what I am going to do now, I asked myself: should I try to breed quails for sale?"
I started to do some Google search, looking for information and learning about nuances of growing the bird, about risks and advantages.
"It only seems in the beginning that everything is simple. Until you actually face diseases, nuances of feeding, incubator modifications, quail species, configuration of cages and poultry founts, temperature regimes, commercial breeds," Yurii says.
Yurii bought the first foamed plastic incubator for 170 eggs, but had to improve it himself. Only half of chicks survived from the first batch.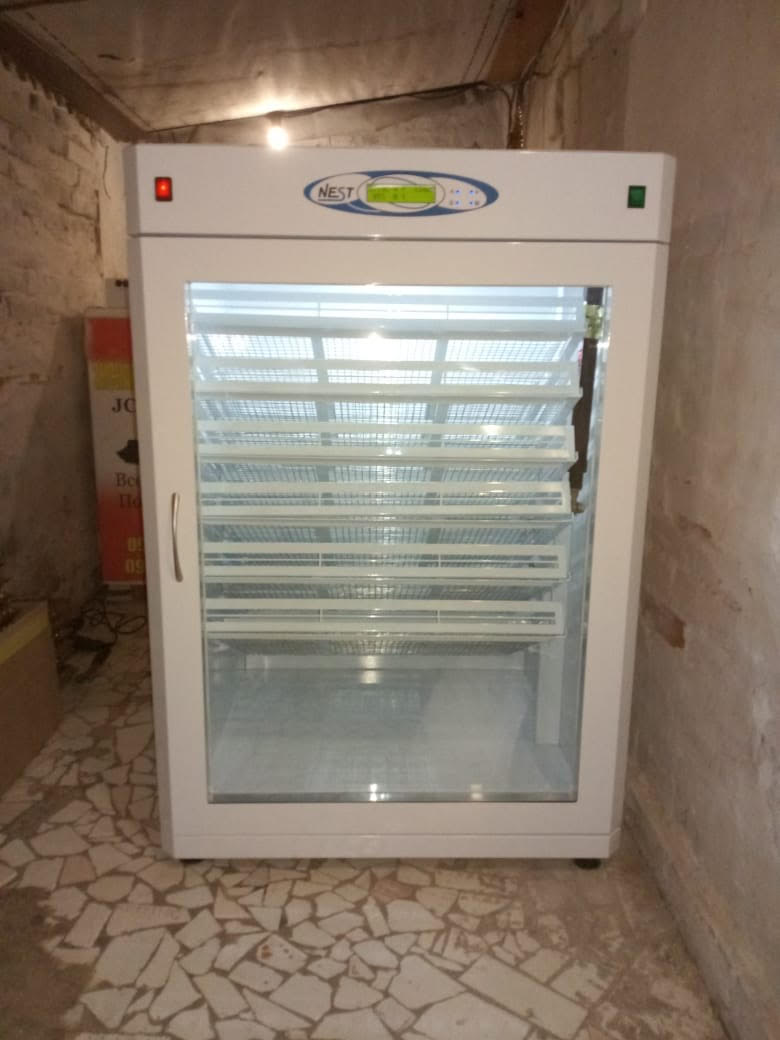 Yurii had to look for buyers, purchase equipment, build a quail breeding facility.
"Suddenly, I got captivated by that. My father really helped me: together, we reequipped a shed which stood empty, and made a new roof. Having the right facility is very important. Quails are delicate creatures; one has to treat them with great care. I was looking for information all the time, studying breeds and organization of processes, staying on top of novelties, finding feed suppliers and wholesale sales opportunities."
Three years ago, Yurii's business entered an intensive period, which coincided with the start of family life. Yurii got married, and his business became a family enterprise.
"The three of us handle everything: my father, my wife and I. The main workload is, surely, on me. They give me a hand when there's too much work. For example, when the birds need to be slaughtered. We have a special machine, but its capacity isn't very high. And also, there is a lot of manual work. My father and I together renovate the facility. There is the season now to fix everything while we have time. We never have enough time for repairs, because there is a lot of ongoing work."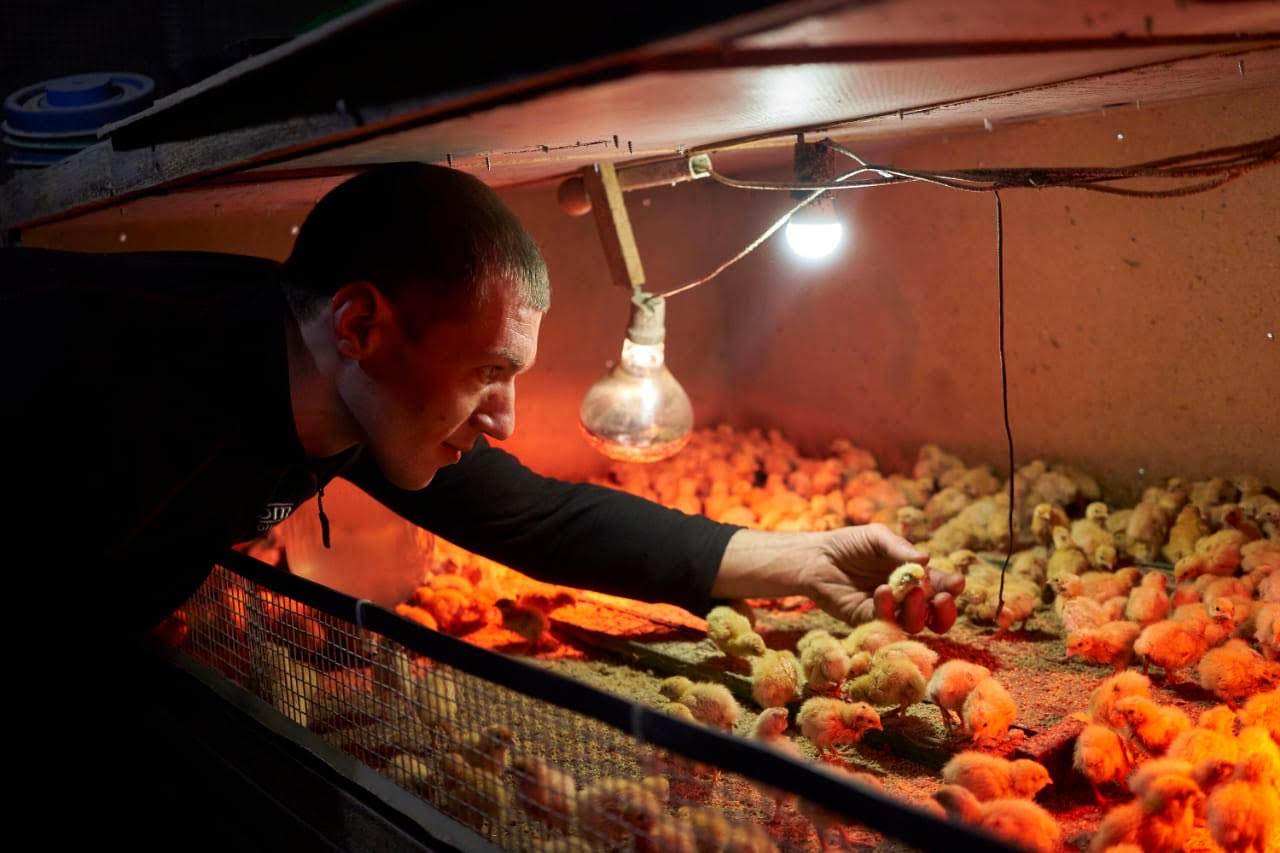 By now, Yurii created a full cycle of quail breeding business: he selects quail families, places eggs into the incubator, gets the chicks hatched, grows them into the right condition, and supplies to the sales network.
"It's a quite profitable business," Yurii continues. "It takes 60 days from the birth to the slaughter. During this time, a bird grows to the right size. My product enjoys demand: Ukrainians eat more quail meat now. It's more expensive than broiler chicken meat, which flooded the market. But quail meat is healthier: it's dietetic, containing a lot of amino acids and minerals; also, it has easy-to-digest protein, and contains almost no cholesterol."
"How many quails do you grow simultaneously? And are you able to cope with the demand for meat of this bird?" I asked him.
"Presently, I have 6 thousand quails of Texan Albino breed. The demand exceeds my supply. I sell almost everything wholesale to the sales network in Pokrovsk, 60 kilometers away from my village. Can't sell retail, even though people ask me all the time, phone me and come over. May be just a few kilos per week, when they really implore me. It's great that I'm now able to place large batches of eggs into the incubator. The availability of a good incubator fixed some of the problems in breeding this bird."
The incubator was another story. Remember about the first, handmade model from foamed plastic, the one he had to improve myself? Yurii had several incubators like that, but they weren't designed to handle large volumes. Moreover, any malfunctioning of temperature regime, power surges, or even an insignificant fault were deleterious for the process.
So then, Yurii Shamrai decided to look for donor help.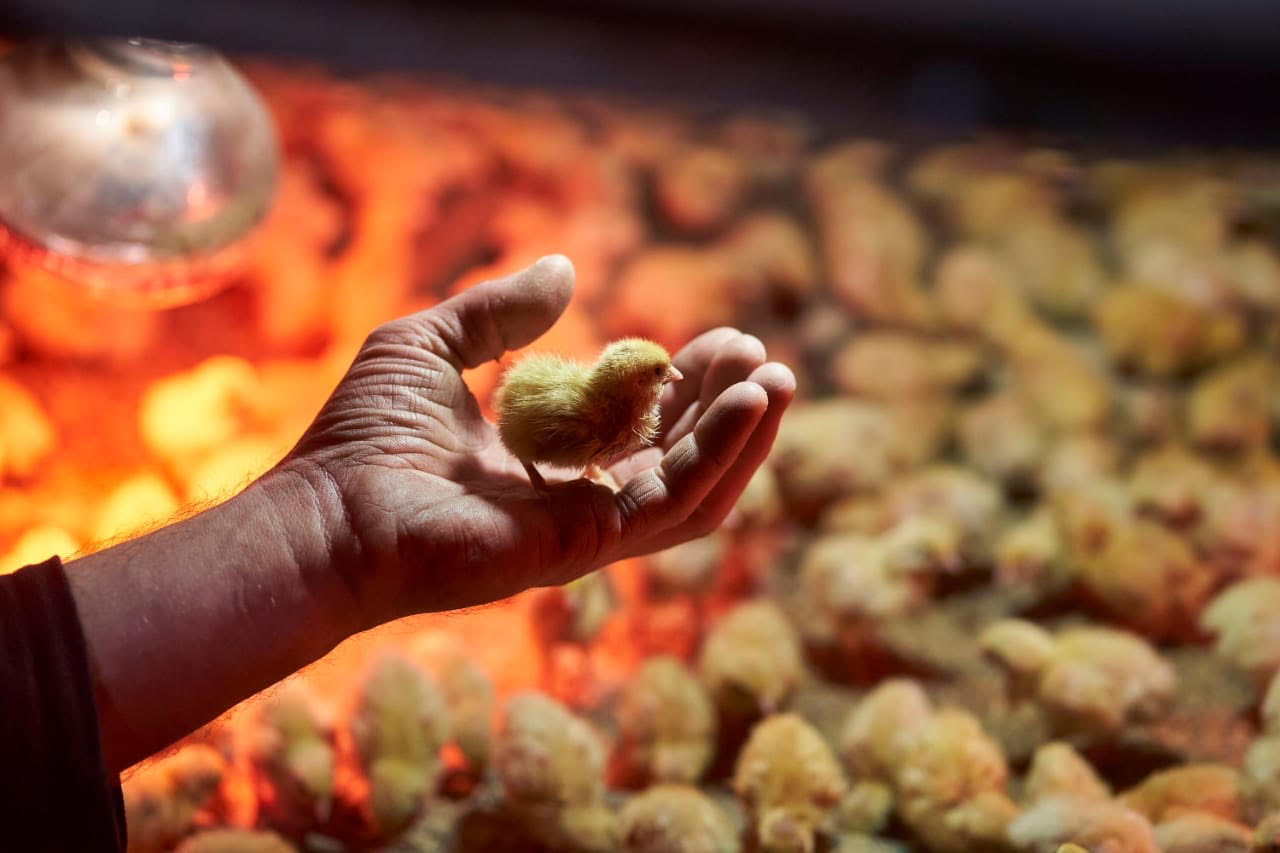 "I wrote two applications," he says. "It turned out to be quite easy, as there were no unnecessary details there. And one of these applications was granted."
Yurii received funds to purchase a modern, automated incubator for quails from the Danish Refugee Council – Danish Demining Group (DRC-DDG). The DRC-DDG provides business stimulation grants for internally displaced persons under EU4Youth project, which became possible thanks to financial support from the European Union. Therefore, in September 2019 the incubator problem was solved.
"The incubator can receive three thousand quail eggs simultaneously. The survival rate is up to 75 percent, and that's a very good figure. The incubator itself is reliable and easy to operate. The manufacturer provides a two-year warranty, which is also important. As soon as I got this incubator, I breathed out: one problem less."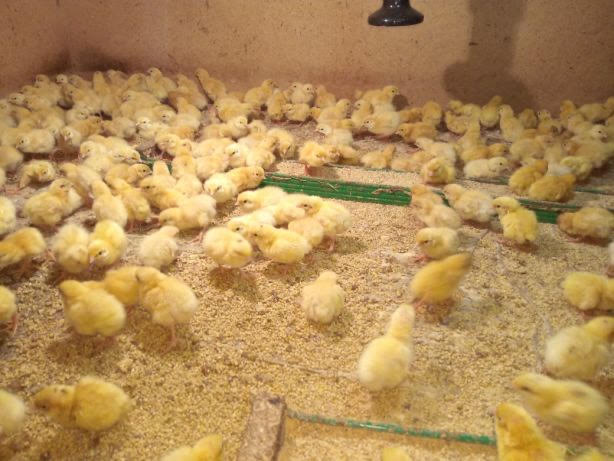 "Yurii, as far as I understand, with the workload like that you have no free time left, and have to work seven days a week."
"Well, that's what it is," Yurii answered. "The quails want to eat and drink several times a day every day. You can't tell them that today is Sunday and I want to sleep a bit longer. Every morning at five o'clock I have to feed them, change water, check their condition, take care of their comfort. These are live creatures, and they need constant care."
"But how about taking a break?" I am sincerely surprised, for such a lifestyle is hard for me to comprehend. "Say, going out to have some beer?"
"Can't do that," Yurii smiles. "I'm behind the wheel almost all the time, so no beer for me. The slaughtering takes place four days a week, and I have to take the product to Pokrovsk. I drive myself. After that, procurement and delivery of feed. And also, work on the premise – all the time I have to fix something. We have been living like that for three years already."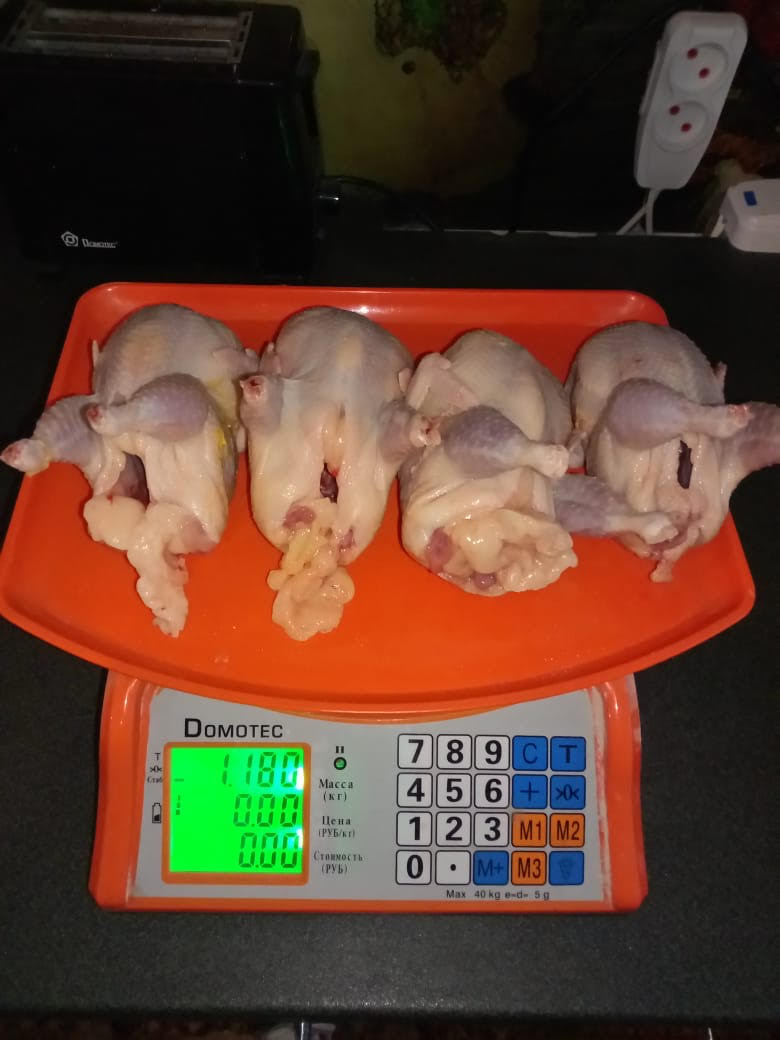 I can't restrain myself and ask him about his dream. The man works hard and works a lot, making money. To do what? Why? What for? Perhaps he wants to go somewhere, to a more suitable and comfortable place?
Yurii is sincerely surprised.
"To go somewhere? You just can't imagine how much I invested in here – money, efforts, energy, time. Everything you see here is built with my hands and my father's hands. I can't leave it. And my dream… I want to expand my business. First to 8 thousand, then to 12. There is demand for my product. I have been through so much and have learned so much that I can't stop or continue growing. I like everything. The only thing I wish, perhaps, is more time and more workhands. But I'll have all that. A bit later."
While talking to Yurii Shamrai, I had an impression that the crisis related to quarantine restrictions did not affect him. I asked him about that.
"You know, when I was still considering what to do, my thoughts were like this: clothes, jewelry, gadgets, electronics – these are all things people can do without, can live without. But without food, you can't live. That's why I decided to go for a food business. Of course, this is not chicken meat, which is cheaper and enjoys greater demand. But this is a meat that becomes a real competitor in the food market. The volume of orders I receive is not declining. There are some delays with payments, though, but of course, I understand that. Some of my colleagues in business have raised prices, and I know that. I decided not to do that. One should increase the output, not charge ever-rising prices. I think that this is the right thing to do. We all found ourselves in a difficult situation. Therefore, we should find the way out together, not try to make money on it."
The stories like that inspire. To do what you do, and do that honestly, diligently, responsibly and beautifully, is happiness. Yurii agrees with me on that, and says:
"Perhaps the word "happiness" sounds a bit pompously. But it's a good word," and smiles again. Openly and sincerely.
By Zoya Kazanzhy, "EU support to the east of Ukraine" project
Source: Ostrov