In 2018, the Lviv publishing house Astrolabe became Ukraine's first publisher to win a grant of the Creative Europe programme for translation and printing of eight works of classical and modern European literature. These include works of Ancient Greece and the Middle Ages, which give Europeansan insight into their origins and thus help them better understand each other. They also published books by well-known European modern authors who won prestigious literary awards. These works have not yet been translated into Ukrainian, some of them haven't been published in Russian either.
According to the Ukrainian Reading and Publishing Data 2018, a survey made with the support from the Ukrainian Culture Fund, book reading is ranked fifth among favorite pastimes of Ukrainians, behind television, mass media, social networks and radio. The survey has revealed that 36% of respondents do not read printed books at all, while 65% of respondents do not read electronic and do not listen to audio books.
The level of education and wellbeing of book readers was predictably higher, for reading helps develop the inner world, communication skills, critical thinking and professional level. In addition, large texts train a lasting memory. You can view a painting in an instant, but live through a novel in time, imagining its characters, events and emotions.
What's important, however, is not only how much you read but also what. In 2018, Lviv-based publishing house Astrolabe became the first among Ukrainian publishers to win a grant from the EU's program Creative Europe for translation and publication of eight high-quality works of fiction of the classical and modern European literature. Among them are works dating back to the times of Ancient Greece and the Middle Ages, which formed among Europeans the understanding of each other and of their direction of development. Among the modern writers are the names well known in Europe, the recipients of prestigious literary awards.
Until presently, these works were unavailable in Ukrainian, and some of them even in Russian translation. They fill certain genre gaps in the Ukrainian literature, in particular, science fiction, adolescent literature and poetry. But most importantly, they were adapted for Ukrainian readers, shortening the distance between Western and Eastern Europe. This is what is called "common knowledge code" in culture. Read on for details.
City of Bohane, Kevin Barry (2011)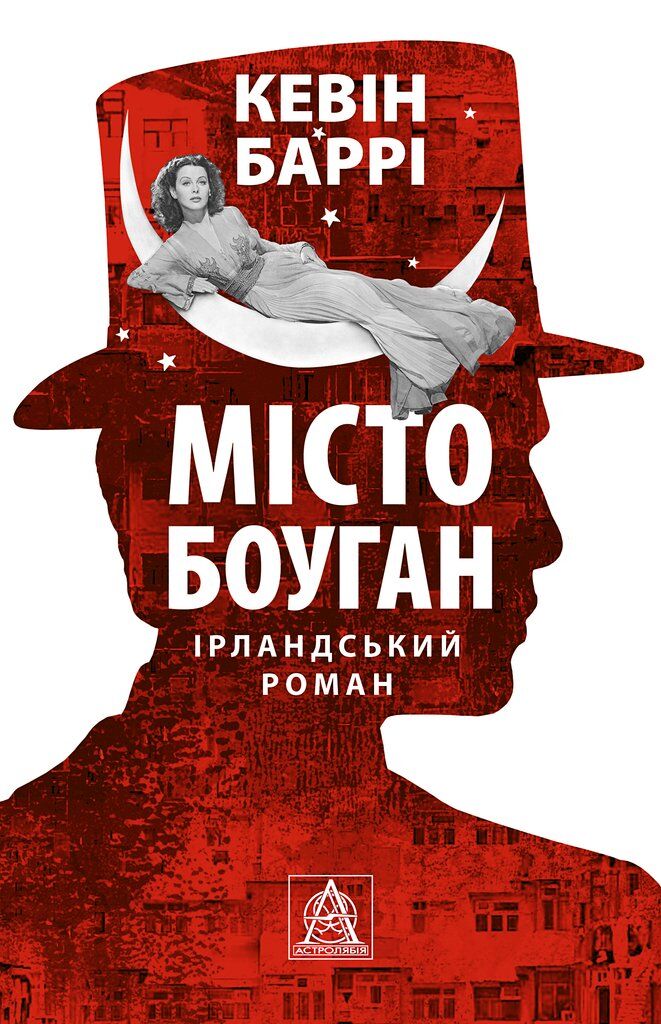 Kevin Barry is a contemporary Irish writer and traveler. His futuristic gangster novel City of Bohane won the European Union Prize for Literature and the International Dublin Literary Award.
The novel is set in a post-apocalyptic Ireland in 2053. Logan Hartnett has been a crime boss for many years, but his rule is now threatened by the return to Bohane of his old rival. A competitor gang becomes active in the neighborhoods stricken by poverty, and even his own lieutenants are starting to spin intrigues.
The novel's plot seems typical: a feud between two men, with a woman standing between them. But what makes it special are, in no small measure, its colorful characters and language. The author brings to forefront the bottom of the Irish society: whores, mobsters, drug addicts. To be sure, Kevin Barry himself was a homeless man. He lived in a motorhome, in abandoned Royal Irish Constabulary barracks. Finally, he got tired of moving large quantities of books from one place to another, so he bought an apartment and settled down in Dublin.
This book is intended for a very broad audience. You won't see such a life fair from your home or office.
Yaroslava Strikha, a Kievite, a literary scholar and translator, Master of Philology at Harvard University did a brilliant job translating this novel. It is quite probable that no-one could do it better. I was surprised at the words she selected for direct speech of those people. You read the Irish writer Barry, but get the feeling you are somewhere in an industrial zone of Lviv.
Erebos, Ursula Poznanski (2010)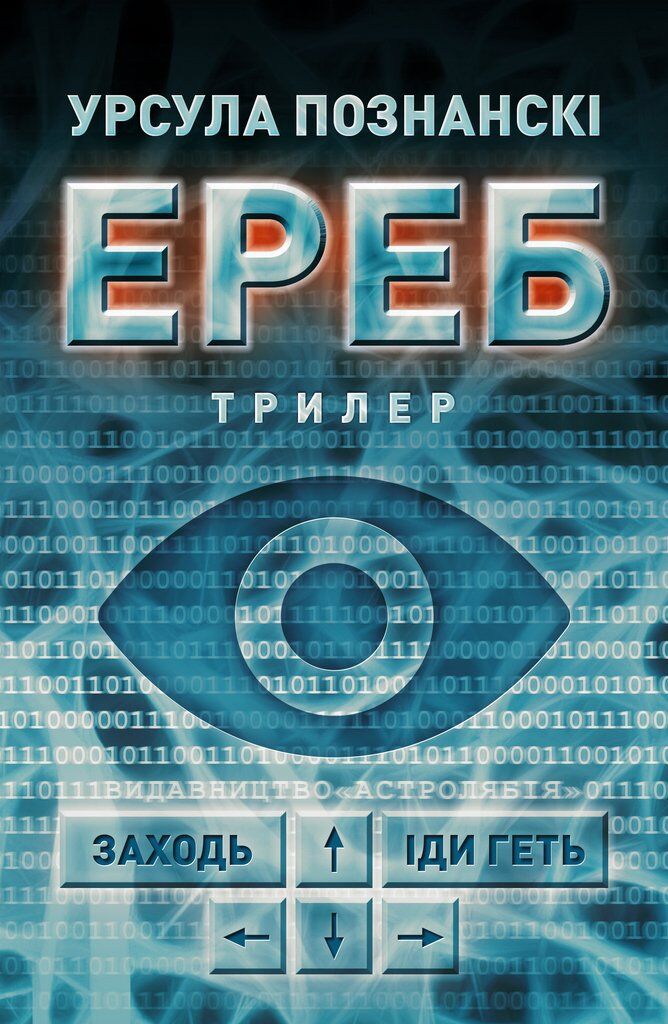 Ursula Poznanski, a contemporary Austrian writer is one of the most successful authors in children's literature. She gained popularity thanks to her thriller novel Erebos, which won the Deutscher Jugendliteraturpreis (German Children´s Literature Award).
The novel is set in a London high school. At first, 16-year-old Nick gets surprised at the sudden change in behavior of some of his classmates. They become very reserved and detached. Finally, the boy finds himself influenced by the mysterious computer game Erebos, which forces him to neglect his diligence and friends.
Today's virtual world distances young people from their parents, and Ursula Poznanski's novel is trying to reduce this distance. I would recommend it to both children and adults. The former would realize the boundary between virtual and real world, and the older generation would see what contemporary youths live by.
The novel was translated by Natalka Sniadanko of Lviv. After gaining education in philology at Lviv University, she studied Romance languages at the Albert Ludwig University of Freiburg. In 2011, she received Joseph Conrad Korzeniowski Literary Prize. She translated works by Franz Kafka, Nobel Prize laureate Czesław Miłosz, Stefan Zweig, Erich Maria Remarque, and may other authors.
Lód (Ice), Jacek Dukaj (2007)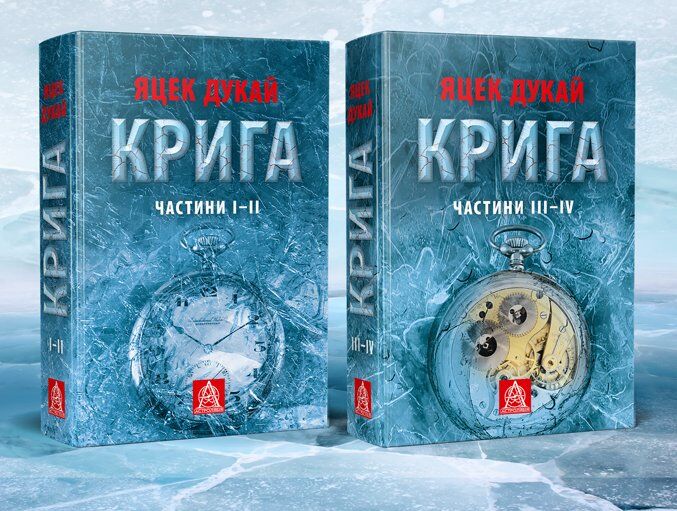 Jacek Dukaj is a Polish science fiction writer and the author of the European bestseller Ice that won numerous literary awards including the European Union Prize for Literature. Dukaj is known for the complexity of his books, and Ice is perhaps one of his most monumental works. Many storylines and genres intertwine in this novel: science fiction, romance, crime story, detective, utopia, anti-utopia. Alternative history, philosophy, psychology, biology and physiology are also present there.
The novel is set in 1924 in an alternate universe. Imagine that the Tunguska event has caused an abnormal winter on the Eurasian continent. The Ice has covered a large area, freezing history and even mentality of people. World War I has never occurred, and Poland is still a part of the Russian Empire. The novel's protagonist Benedykt Gierosławski, a Polish mathematician and notorious gambler is forced by imperial officials to embark on a long and dangerous journey by the Trans-Siberian Express to the very heart of the Land of Winter.
This novel requires certain intellectual preparation, but it will definitely hold your attention from the first to the very last page.
Ice was masterfully translated by Andrii Pavlyshyn of Lviv, a translator, writer and journalist teaching translation theory at the Ukrainian Catholic University. In 2014, he was awarded the Gold Cross of Merit of the Republic of Poland.
On est toujours trop bon avec les femmes (We Always Treat Women Too Well), Raymond Queneau (1947)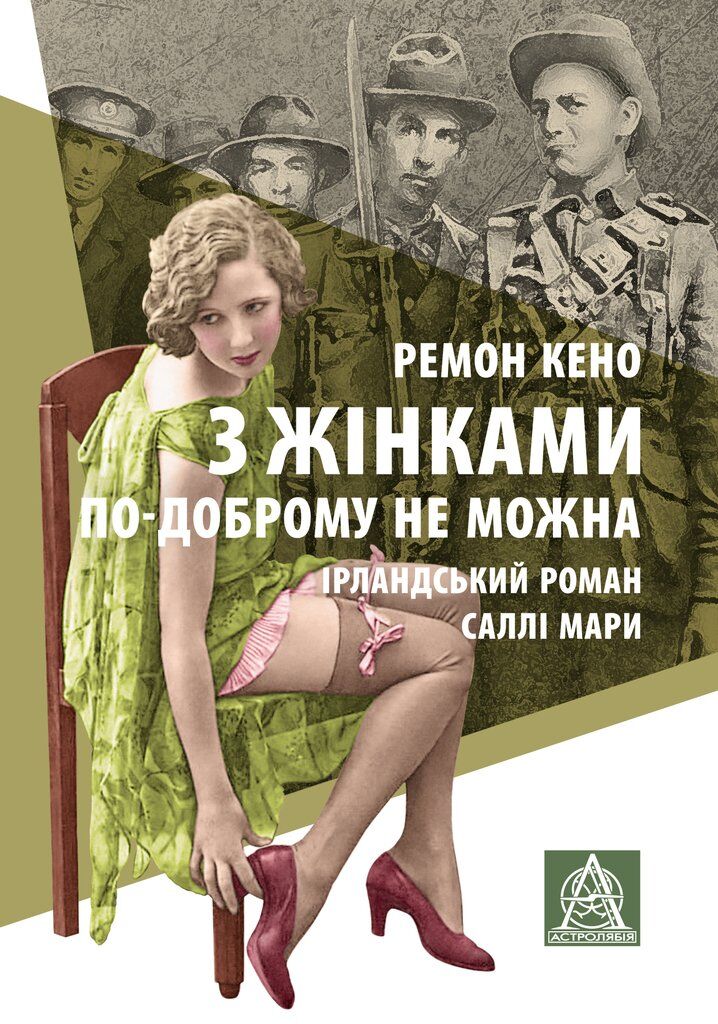 Let the novel's title not deceive you. The renowned French writer Raymond Queneau did not mean disrespect of women in any way. Rather, it's the other way round.
The novel is set in a barricaded post office in a still-British Dublin. On Easter Monday of 1916, the post office is captured by rebels who are prepared to sacrifice their lives for the freedom of Ireland. There, the young, hot-headed lads kill the men too loyal to the British King and push the women out in the street. And only later would they find a young British mailwoman in a restroom. And that girl, whose appearance, clothes and behavior made her look so different from Irish women, skillfully fogs the rebels' brains and puts all their heroic plans at the risk of failure.
This beautiful fictional story is about the eternal struggle between Eros and Thanatos, the instinct of life and the instinct of death. I would recommend it to everyone enjoying piquant prose. It is an easy and fast reading, like the whiz of a bullet blowing out the enemy's brain.
This novel was masterfully translated from French by Yaryna Tarasiuk of Lviv, a philologist, a Doctor of Philosophy teaching history of European literature, and a member of the Association Européenne François Mauriac.
Nostromo: A Tale of the Seaboard, Joseph Conrad (1904)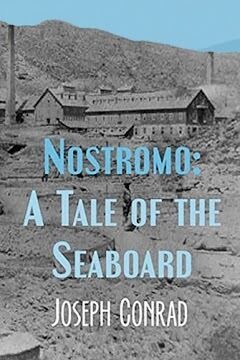 This novel was written by the world-renowned English writer Joseph Conrad. Our compatriot of Polish origin, he was born in Berdychiv, saw sea for the first time in Odesa, and wrote his first poem in Lviv. He became fluent in English at the age of 21 years while serving in the British merchant marine, and started to write prose when he was 37. Conrad is considered one of the most profound psychologists in literature, penetrating into the souls of his characters. His novel Nostromo: A Tale of the Seaboard is included to the list of 100 best English-language novels of the 20th century. The American writer F. Scott Fitzgerald said once that he had better written Nostromo than any of his own works.
In this novel, Conrad describes the imaginary port city of Sulaco in the imaginary South American country of Costaguana, which is simultaneously being torn apart by the liberation struggle and a silver rush. At the center of the plot is the Italian seaman nicknamed Nostromo, a local superhero of sorts with whom both rich and poor residents of this land sympathize and whose help they cannot do without. But the author is able to peek inside the hidden and dark sides of his spirit.
A must read book for everyone who loves quality, lively literature with expressive heartbeat. It has a love intrigue, adventures, shootings and business projects, and everything there is so naturally intertwined that it makes this novel truly enchanting.
The translator is the Kievite Olena O'Lear (Olena Brosalina), one of the best contemporary Ukrainian poetesses and a literary scholar. She translates works by Irish and British authors, including J. R. R. Tolkien, William Butler Yeats, Beatrix Potter, Joseph Conrad. A laureate of several awards, including Hryhory Kochur Literary Prize for the first Ukrainian translation of the Anglo-Saxon poem Beowulf and Oleksandr Biletsky Prize for literary studies.
Paz en la guerra (Peace in War), Miguel de Unamuno (1897)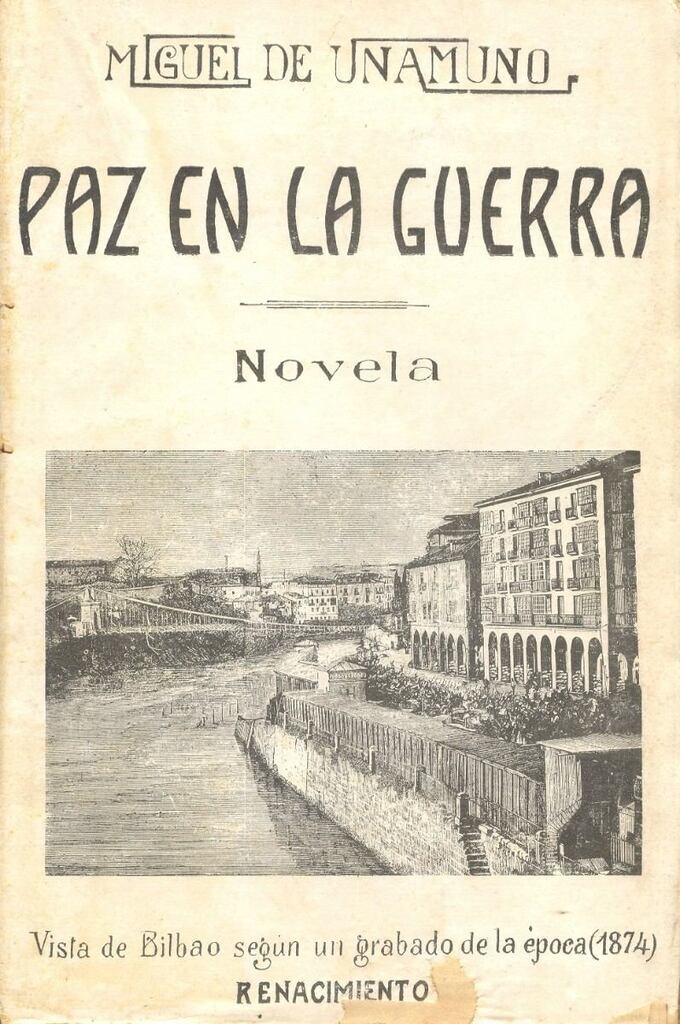 Miguel de Unamuno, a renowned Spanish novelist and philosopher was writing his first novel for 12 years, and as they say, he was influenced by Leo Tolstoy's epic novel War and Peace which was popular back then. But despite the obvious compositional similarity, the author's approach to the problem, style and views are visibly different.
The story takes place during a civil (Carlist) war in Spain. We see several related families living in Bilbao, the unofficial capital of the Basque Country. It is important that the war is shown through the eyes of ordinary people who accidentally found themselves in the midst of war and are trying to get on with their lives among gunfire and explosions.
If you love history and philosophy, you will surely like this novel. And by the way, Miguel was only 8 years old when the Third Carlist War broke out, so we deal here with a fictional work written by an eyewitness.
The novel was translated from Spanish by Bohdan Chuma of Lviv, a Ukrainian historian and translator teaching contemporary history at the Ukrainian Catholic University in Lviv. He translated works by Lope de Vega, Miguel de Unamuno, José Ortega y Gasset and other authors.
The Canterbury Tales, Geoffrey Chaucer (1387)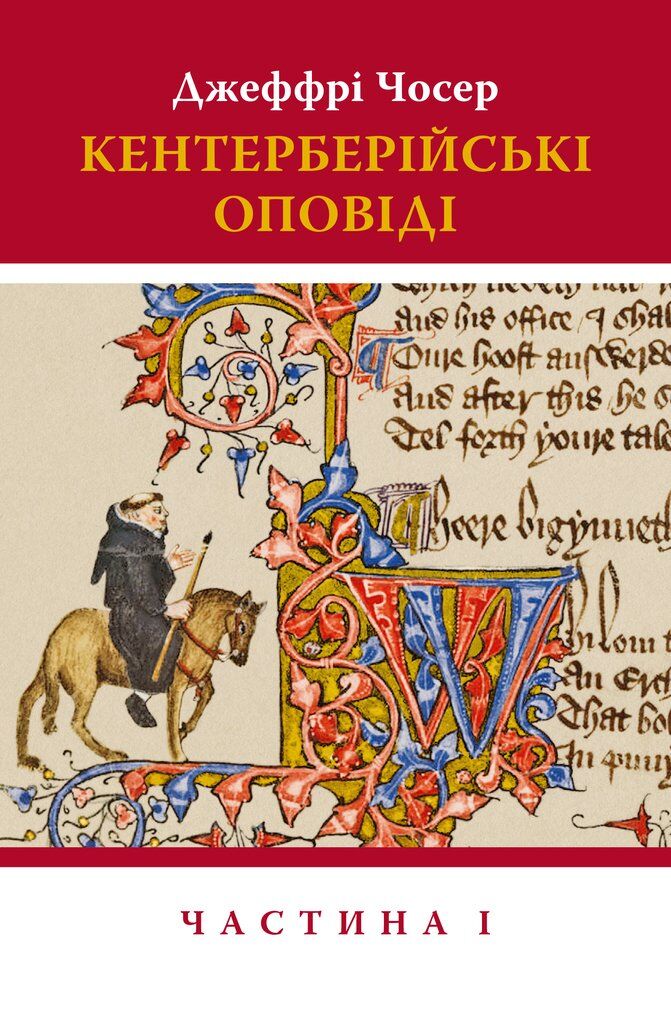 Geoffrey Chaucer is one of the founders of English literature. He is as important to the English as Taras Shevchenko to Ukrainians. You would agree that a modern Ukraine is hard to imagine without our great poet. The same is true about Geoffrey Chaucer, without whom one can hardly imagine intellectual European community. The work by Geoffrey Chaucer was one of the sources of inspiration, in particular, for J. R. R. Tolkien.
The Canterbury Tales is a collection of versed stories told by a group of pilgrims traveling to visit the shrine of Saint Thomas Becket in Canterbury in south-eastern England. Having different content and topics, these stories, somewhat resembling Giovanni Boccaccio's The Decameron, vividly depict life of various strata of English society at the time, subtly and ironically ridiculing social injustice, corruption, immorality of women. This publication is finally closing one of the gaping holes in Ukrainian culture: several centuries have passed before a translation of this magnum opus was published.
This book will be to taste of everyone interested in medieval times and literature and inclined toward studying the depths of human soul.
A few words about the translator: Maksym Strikha, a Ukrainian scholar, writer and translator who was awarded Maksym Rylskyi Prize of the Cabinet of Ministers of Ukraine for translation of Dante's Divine Comedy. Inferno. A translation by Strikha is always close to a human being, without the unnecessary pathos or surprise, aptly combining a cold closeness to the original with the fire of poetic gift.
First Poetesses: The Code of Ancient Greek Women's Poetry (7th century BC – 5th century AD)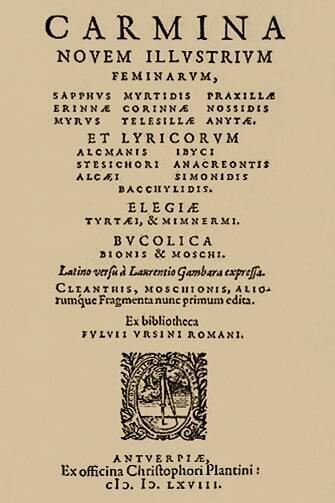 This is an extensive collection of works by poetesses of Ancient Greece, the cradle of European culture. And also, it is a scholarly breakthrough for Ukraine, for the creators of this book have collected, put in order, skillfully translated and commented on almost 350 texts, including handwritten scrolls kept in museums. Therefore, we have a real and complete "Code" in the proper sense of this word.
The collection features works by nine Ancient Greek poetesses from the so-called canon studied in universities: the famous priestess Sappho, Myrtis, Telesilla, Praxilla, Erinna, Anyte, Moero, Nossis and Corinna. In addition, works by nine other, "non-canonical" poetesses were translated for the first time as well: Hedyle, Philinna, Melinno, Julia Balbilla, Caecilia Trebulla, Aristodama, Cleopatra, Theosebeia and Eudocia Augusta. Most of these names are known only because they were mentioned in literary works.
This collection is invaluable for philological studies, but it will also be of interest to everyone who likes classical Greek poetry. And on top of that, it is simply a unique publication of collectible value that must be in the library of every educated person.
The collection was put together, translated and commented by one of our best translators from classical languages, Taras Luchuk of Lviv, a literary scholar, poet, translator, son of Ukrainian poet Volodymyr Luchuk. He did this job very thoroughly, with the maxіmum attention to details and at the same time without the sin before poetic inspiration. His achievements include translation of works by Sappho and Alcaeus, Plato and Aristotle, Catullus and Martialis, and many other authors.
Author: Bogdan Pastukh