"To create a good facial cream, you need to be a patient wizard," Lidia Suiarko, the founder and director of UAKrasa, begins her tale. But during the quarantine, she had to work as not only a wizardess but also a courier, accountant and sales consultant. The new challenges brought by the coronavirus-induced crisis turned her business upside down and forced her to look for new ways of interacting with customers in order to stay afloat. Liga.net found out whether Ukrainian-made cosmetics can be of good quality, whether "Made in Ukraine" trend is still in fashion, and how to run one's business in the time of crisis.
Lidia Suiarko
UAKrasa founder and director
UAKrasa project began with maternity leave. It was the period after the Revolution of Dignity, and it was when Lidia Suiarko decided that she wanted to work for herself. Before that, she worked for a while in the audit field. "After the Maidan, elation reigned in the country, the demand for Ukrainian products was growing, but domestically-manufactured cosmetic products were hard to come by in stores," the entrepreneur recalls.
Back in April 2015 she conceived an idea of opening a store of good Ukrainian cosmetics and uniting Ukrainian brands. She was also inspired to go ahead with her project by Yulia Savostina's book In Search of "Made in Ukraine".
The initial investment of 10 thousand dollars was taken out of the family budget. This money was spent on furniture, computers, and premise lease.
In August, the first store branded as UAKrasa ("UABeauty"), offering more than 50 domestic brands of facial, body and hair care products, was opened at Kyiv's Darynok market.
"From the very beginning, we were praised for a good product range. By the way, it was our first store and, as it eventually turned out, the most resilient," Lidia says.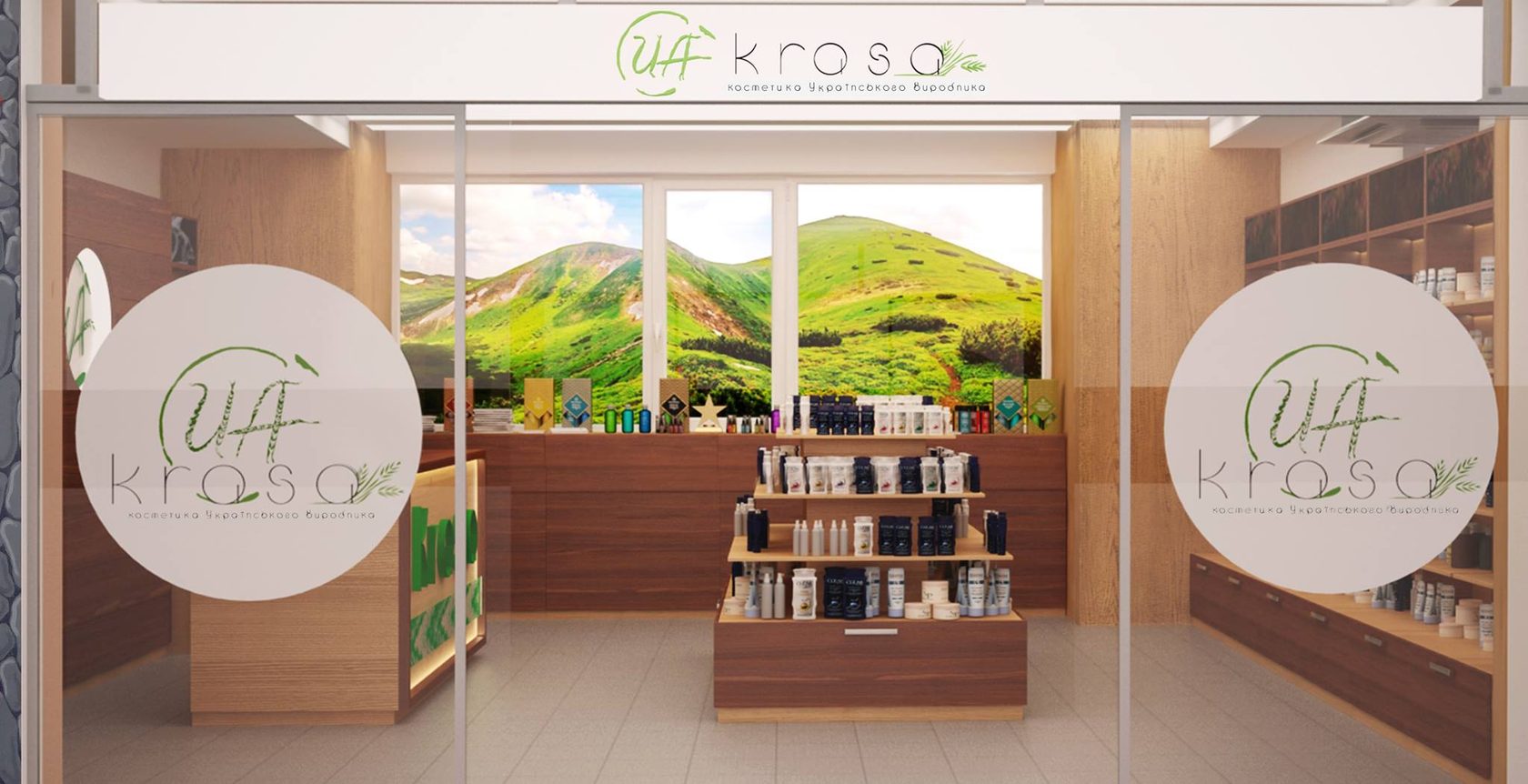 "When we were opening, people were skeptical about us, but later, suppliers themselves began contacting us. That was when the issue of checking product quality sprung onto agenda. Like everywhere else, we were coming across unfair suppliers," the business owner recalls. According to her, they had to stop dealing with some of them. "Currently, we slowly begin doing business with new suppliers, because background checks take a lot of time. And also, we do a lot to support Ukrainian manufacturers, and therefore, we can afford to choose whom we'd like to work with and whom we wouldn't," Lidia Suiarko explains.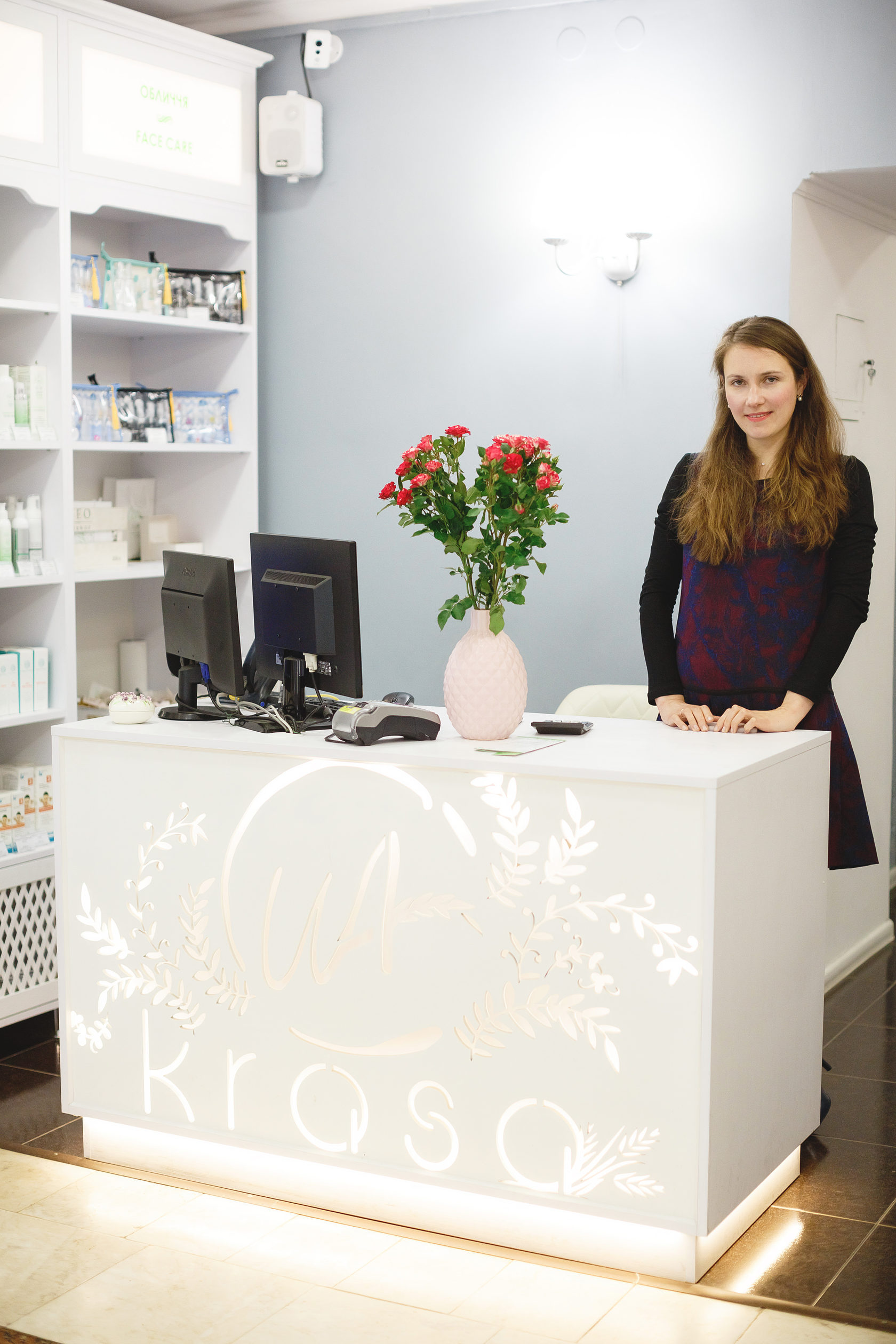 The matter of trust in Ukrainian cosmetics is painful for the entrepreneur.
"When we hear about products made, for example, in Germany or Japan, we imagine pictures of quality products. Unfortunately, the same pictures about Ukrainian cosmetics do not cross the mind of Ukrainian consumers yet. Certain industries, such as food processing, were able to overcome the stereotype. Think about the early 1990s and the appearance of Polish cheeses in markets. We, cosmetics companies, are actually in the beginning of a long way toward gaining this trust. We are constantly working on it, making sure that products we sell are truly conformant with high quality and safety standards. I can tell you without exaggeration that our customers trust us."
The irreversible processes of raising the level of trust in domestically-manufactured cosmetic products take place on the government's side as well: active work continues on the Technical Regulation on Cosmetic Products, which envisages the use of safe ingredients only, prohibits animal testing, and is being harmonized with the corresponding regulatory acts of the EU. Work also continues on developing safety protocols for cosmetic products. The obsolete Soviet-era GOST standards were abolished last year. The progress would've been simpler and definitely faster if Ukrainians were complaining about poor-quality products as much as possible. Control by civil society is very important. We should not place the entire responsibility on the government only. In Ukraine, there is no trust in the judicial system, but one can always leave a testimonial in social media.
"We, for example, do not panic, but on the contrary, are very grateful for customer feedback and for complaints about the change of aroma or texture, about allergies or a malfunctioning dispenser. It provides an impetus for improvement," the entrepreneur explains.
That's why the company decided in 2016 to start an own manufacture of cosmetic products to be able to control the quality and guarantee the safety of its products. Today, the company manufactures its products on a professional basis in Lviv and Kyiv. Everything we apply to our body must be safe, because it gets into blood and lymph and affects human health.
UAKrasa has its products checked by independent laboratories, and spends four to nine months on developing and testing own-manufactured cosmetic products.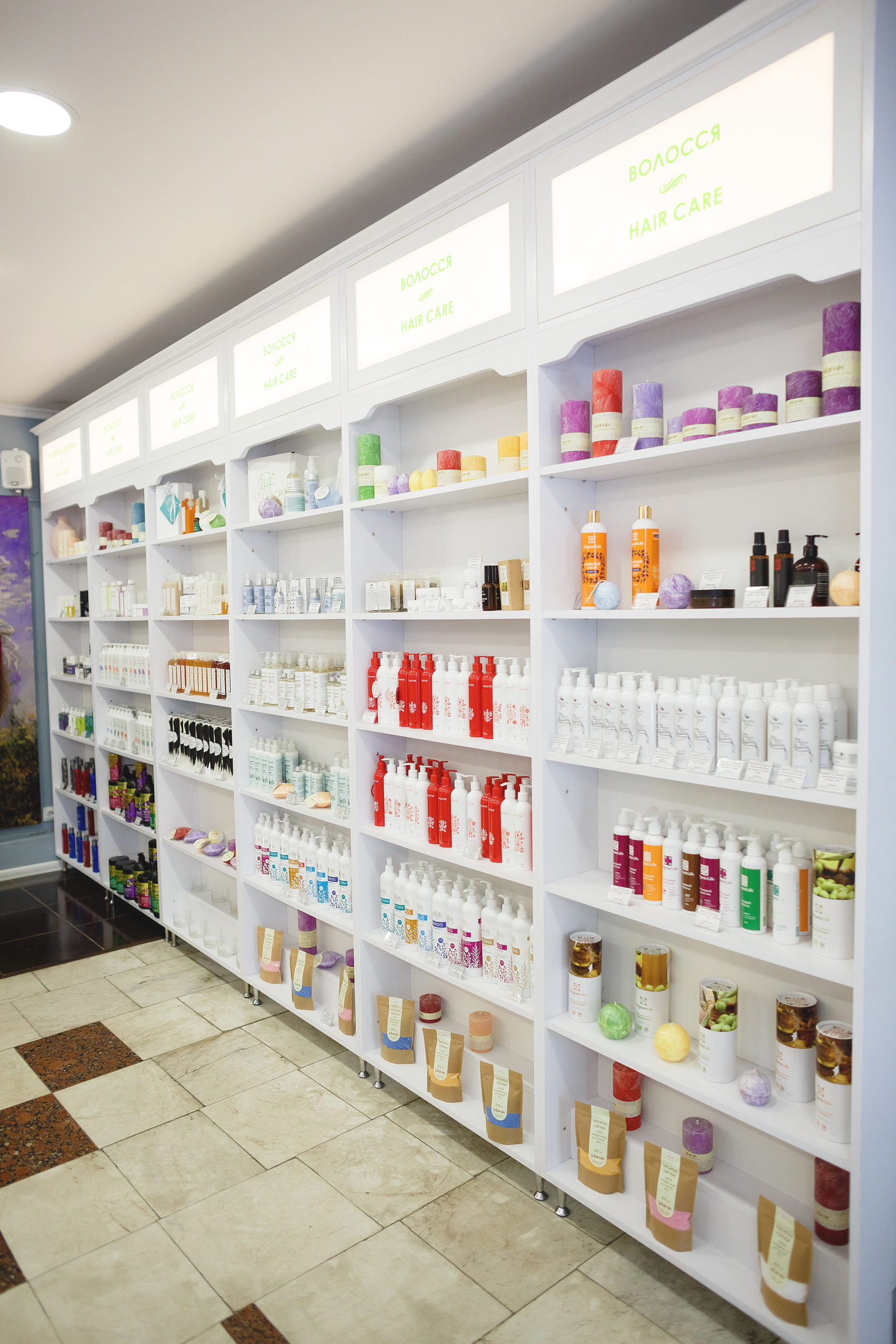 "All our formulas are unique. We are trying to find modern and interesting actives. UAKrasa cosmetics must be not only safe but also efficacious. We devote a lot of time to aroma compound and improvement of textures," the company's owner explains.

"All our formulas are unique. We are trying to find modern and interesting actives. UAKrasa cosmetics must be not only safe but also efficacious. We devote a lot of time to aroma compound and improvement of textures," the company's owner explains.
To make its products, the company uses new-generation peptides, advanced moisturizing actives, in particular, winterized wine and Swiss-made frost-resistant algae for fast lifting, artichoke and garden cress extracts providing protection against impact from the environment and activating detoxification process. It also uses extract from black bee honey, which evens out skin tone and relieves acnes. Avocado, cannabis and sacha inchi oils are very important and valuable products as well.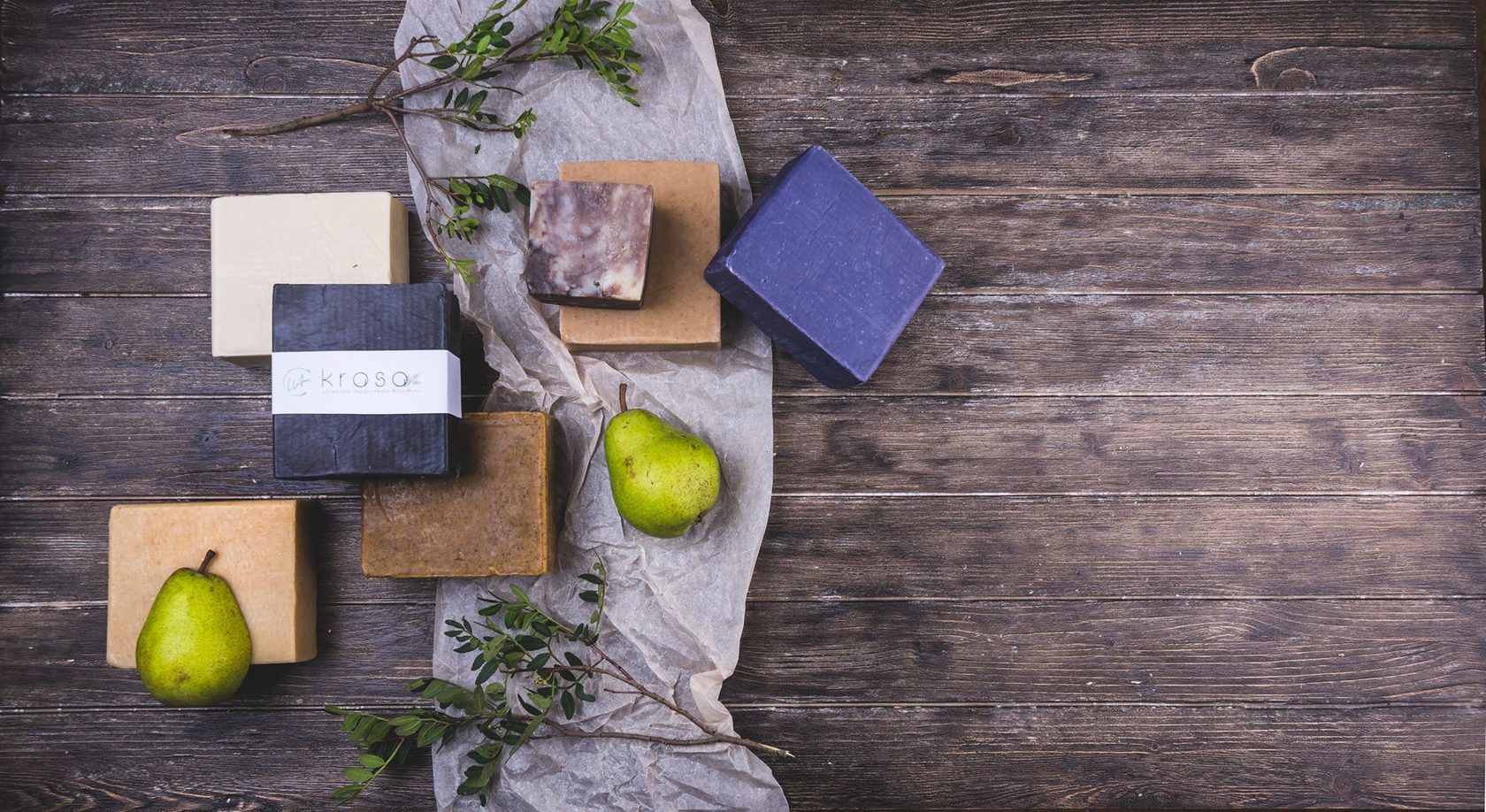 Thanks to the company's attitude toward manufacture and quality, UAKrasa products are known not only in Ukraine but also abroad. Today, they could be found in homes of consumers in the EU, the United States, China, Kazakhstan and other countries.
How to receive orders from abroad? After the company opened two stores, at Darynok market and in Dream Town shopping mall in Kyiv, they started to work on creating an online store.
"It took us 4-5 months to create it. The store was launched on 1 March 2016. I remember well how solemnly we were taking our first orders to a Nova Poshta office. In 2018, we made an English-language version of our website and started international deliveries. It was a huge impetus for our business, because we began receiving a lot of orders, especially from China, which was very surprising," Lidia Suiarko recalls. "Only Canada doesn't place orders yet, probably because of expensive delivery. Although this country has a quite powerful Ukrainian diaspora."
Presently, the number of orders has declined because of the coronavirus-related crisis and problems with delivery. The parcels often get lost in transit. The biggest demand is for cheap products and therapeutic cosmetics.
UAKrasa owner says that her business began to feel the start of economic crisis already in late 2019, and the quarantine put all plans on standby and forced them to survive during the entire period. It was hard when shopping malls were closed. They had to fully switch to the online business. "People were often coming to us just to talk and buy something minimal, but today, we see a significant decline in traffic. I think that our customer is more afraid of the virus," she says. According to her, online sales have significantly increased at the beginning of quarantine, but today, they went back to the last year's level.
The company experiences the biggest difficulties with receiving financing. Landlords are difficult to negotiate with when it comes to the lowering of rent, and banks – when you ask them to lower the interest rate or restructure the loan.
"We are preparing an application for refinancing of the loan we took out at PrivatBank under 5-7-9% program to finance our production. Negotiation with the bank continues for more than two months already. I don't know why it is so difficult. I was told that our company's indicators are good, and before the crisis our business was profitable. Our sales turnovers were growing both at the physical stores and online, and our personnel are officially employed. However, they additionally want from us an incredible pile of documents. We prepare everything, bring them new references and documents, and constantly stay in touch. This application process seems never ending; the communication is difficult," Lidia Suiarko comments.
Today, the company is trying to remain offline, looking for the ways of lowering the rent and for new formats of collaboration with partners.
"The crisis will pass eventually, but you won't see when the growth begins if you're not represented offline," the entrepreneur believes.
According to her, it is hard for local cosmetics manufacturers to compete with international brands, such as L'Oréal or Yves Rocher, with their multimillion marketing budgets.
To survive, they have to use partisan methods: looking for an own niche and seeking collaboration.
"We know that "Made in Ukraine" trend remains in fashion, actively supported by public opinion leaders, but patriotism is not the basis for business development. It's an impetus," Lidia Suiarko says.
That's why her company continues to promote its products for export, gaining a foothold in Asian markets, which are considered the most promising, and selling its goods at Vsi.Svoii fair, online and in its own stores. Recently, UAKrasa began selling its cosmetics at ILive café, a healthy food café in Kyiv. As it turned out, natural cosmetics and a healthy food café have a common target audience.
"We are young. This is our first crisis. The feeling is like after a scrub. Not always pleasant, but you count on a revival," the entrepreneur jokes.
Being very well aware of how important it is for businesses today to receive timely information about any assistance opportunities, particularly from the EU, in order not to lose heart but look for real ways of getting rescued and developing, we gather and provide, as part of this project, up-to-date information about ongoing programs implemented with the European Union's support, which could be helpful for New Start participants.
In this particular case, our advice is, first of all, to carefully read the resource where, for example, "Finance" section presents all ongoing loan and grant programs, and "Access to Knowledge" section will let you know what project you can contact for consulting assistance.
Perhaps our heroine can take advantage of the EU's "Women in Business" program, implemented in Ukraine jointly with Lviv Bank.
Our experts also recommend taking daring steps toward exporting own-manufactured cosmetics. Information support, the necessary knowledge and access to the search of potential foreign partners are available from the Export Promotion Office at https://epo.org.ua/.
The Business Information Support Center in Kyiv is also worth mentioning as a point of access to EU4Business programs: http://www.bisc.org.ua/centers/kyiv.
*EU4Business is a EU initiative helping small and medium-sized enterprises in six countries of the Eastern Partnership region (including Ukraine) to efficiently utilize their potential and stimulate economic growth.
Olha Vergeles
SME Development Office at the Ministry of Economy
According to the famous phrase "He who owns the information, owns the world", the SME Development Office launched, almost a year ago, a public information portal for entrepreneurs: www.sme.gov.ua
The Office's experts will be happy to help our heroine get oriented. Navigation of this portal is easy and helpful.
– You can ask questions about the procedure of applying for and receiving a loan under the government program "Affordable Loans at 5-7-9%" on the webpage https://sme.gov.ua/579start/. The Office's experts will help you with information and consultation.
– To join an educational program "From knowledge to money", teaching you how to write a business plan and apply for a loan, all you need to do is to register online at https://sme.gov.ua/579cheklist/
– To find out about effective business support programs offered by donors, the government and banks, visit this section: https://sme.gov.ua/support_programs/
– The latest news about restrictions on business operations during the quarantine and a list of instruments for online operation are available at: https://sme.gov.ua/covid19/
By Oksana Pyrozhok
Source: Liga.net