Yuzhnyi was designated as the host of Open Football Lessons festival, a social project funded with the European Union's support. The project's major implementers include Association of Cross-Cultural Projects (Denmark), Ukrainian Football Association, All-Ukrainian Foundation for Protection of the Rights of the Child, Street Football World (Germany), in the partnership with the Ministry of Education and Science of Ukraine and the National Police of Ukraine.
This project is aimed to promote interaction and social adaptation between internally displaced children from the Donbas and Crimea and their contemporaries from the communities where they now live. According to Svitlana Vyshnia, the organizer of the sporting event in Yuzhnyi, she has long been cherishing the dream of holding a festival like that in her city, but was able to make it come true only in 2020.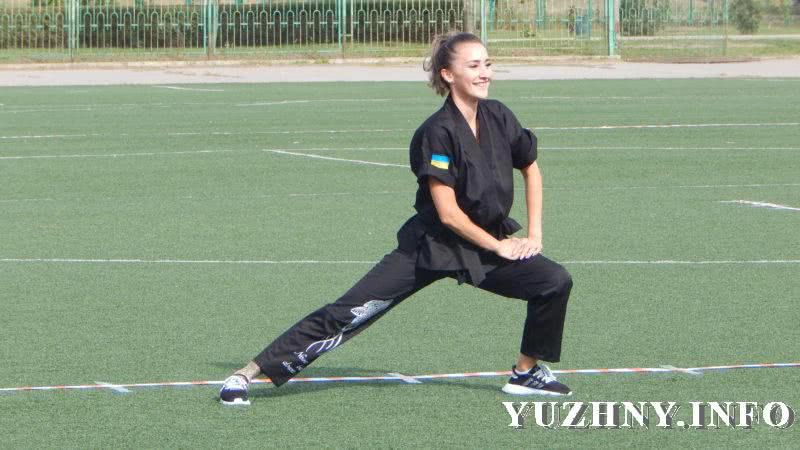 "I have long been following this project and how it is implemented in other regions. As a matter of fact, it is not a competition where the winners are determined, but a festival where everyone is a winner and everyone will receive a gift, and the school gets sports gear, which the UFA (Ukrainian Football Association) gave us. We received the opportunity to host this festival in our city after I became the absolute winner of an innovative lesson in physical education with elements of football. Then, I asked the national coordinator whether there is a chance to bring this project to the Odesa Oblast as well, and as you can see, it worked. To host this sporting event, there was a condition we had to meet: the availability of a large football pitch. Generally speaking, the format envisages the pitch to be divided into 12 locations, but because of coronavirus, we have only six today (police officer's square, obstacle course, healthy lifestyle area, football technique area, jolly games area, etc.). This year's festival has been adapted to quarantine conditions; in the past, it was held with obligatory mass attendance of participants and guests, but this year, we have 12 students from each participating school. We also have volunteers and instructors on the pitch, who conduct games for children. Dreams do come true, and the jubilee tenth festival of Open Football Lessons is held in the Odesa Oblast, in Yuzhnyi," Svitlana Vyshnia, Head of the Physical Education Department at Huzyk Author's School, said.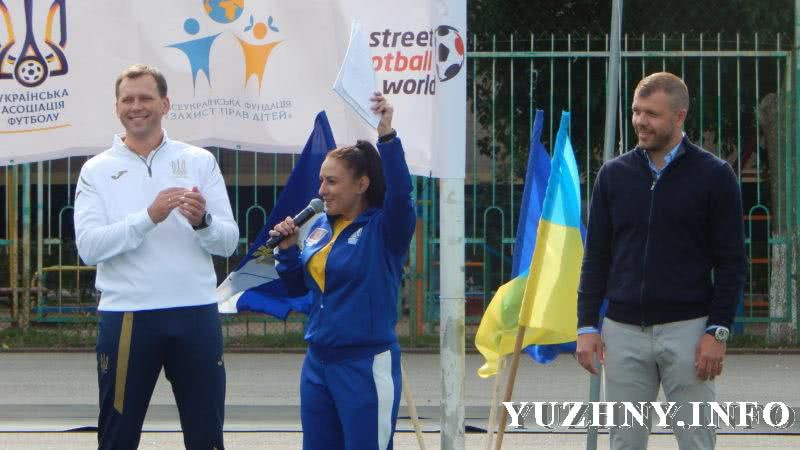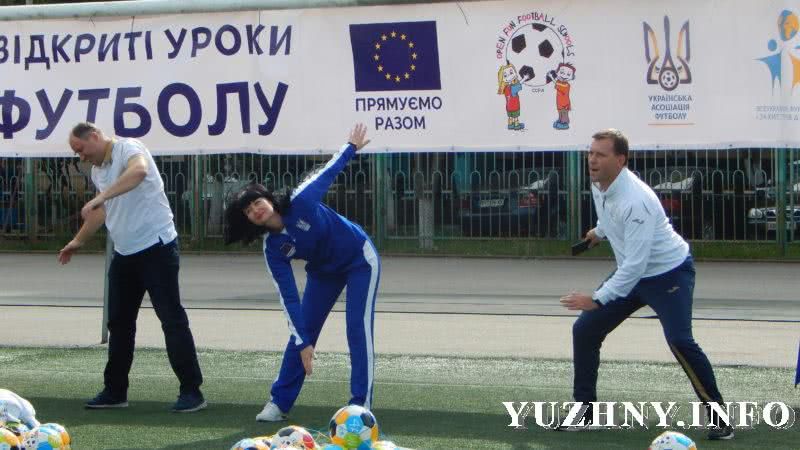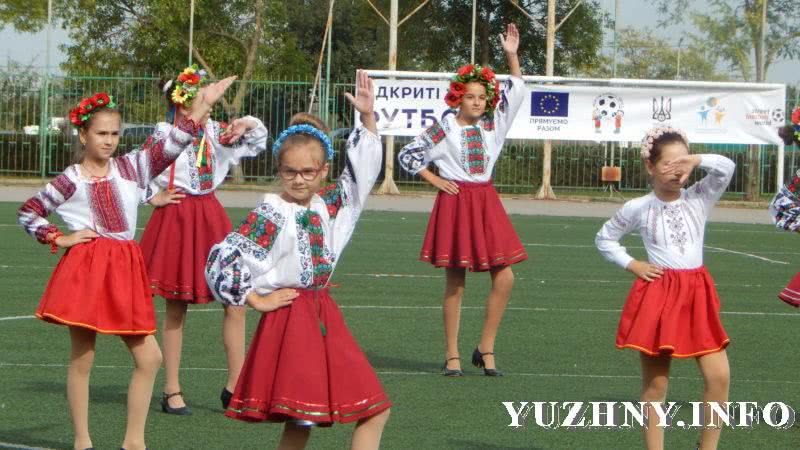 Students of all of the city's four schools participate in the festival. The event will be held in Yuzhnyi during three days, because due to quarantine restrictions the number of participants on the pitch had to be reduced and the event itself had to be staggered over several days. The age categories of children were as follows: 6-9 years, 10-13 years, 14-16 years. According to Nadia Konopatska, Head of Education, Culture, Sport and Youth Policy Department of Yuzhne City Council, what makes this format good is the fact that it does not envisage competition among children; no-one loses at this festival.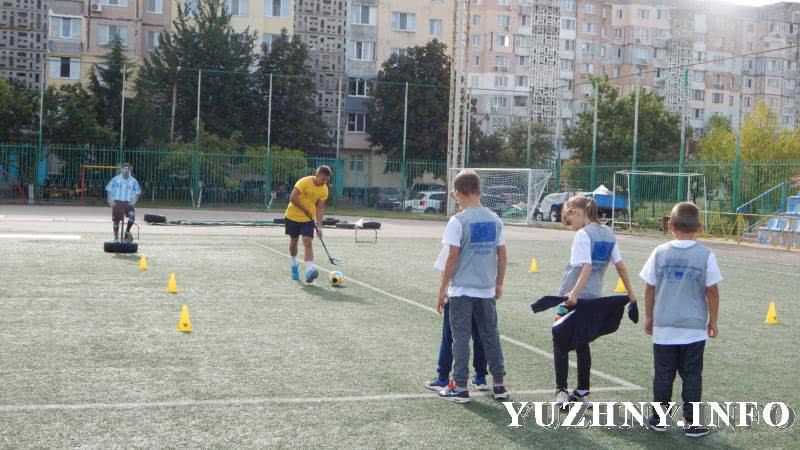 "This is the tenth festival to date, and it is geared toward the category of children who had to flee and change the place of residence. We understand that these children must be socialized, better engaged in various events to communicate with the contemporaries, get closer to other children, put themselves at ease in the society. We also engage here children of ATO combatants and children from social categories. I like the format itself, the fact that it is not a tournament today, that it doesn't have competition. The choice of football as one of the festival's instruments can be explained by the fact that it is considered one of the most popular sports. Our city was chosen not accidentally – after all, Yuzhnyi has a worthy sports base," Nadia Konopatska emphasized.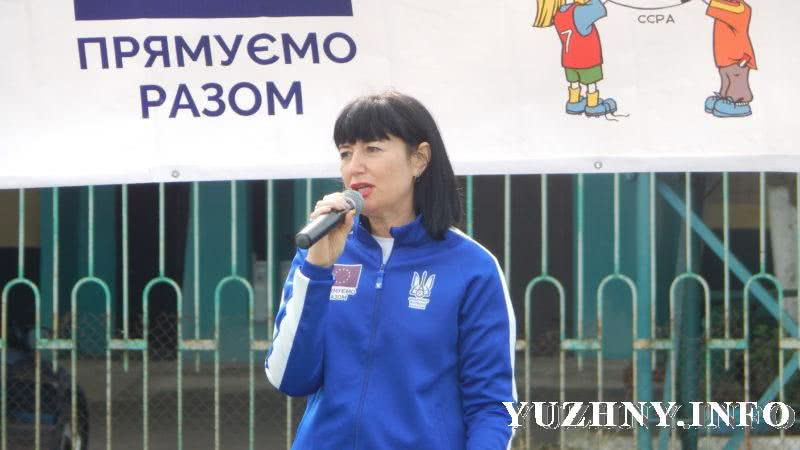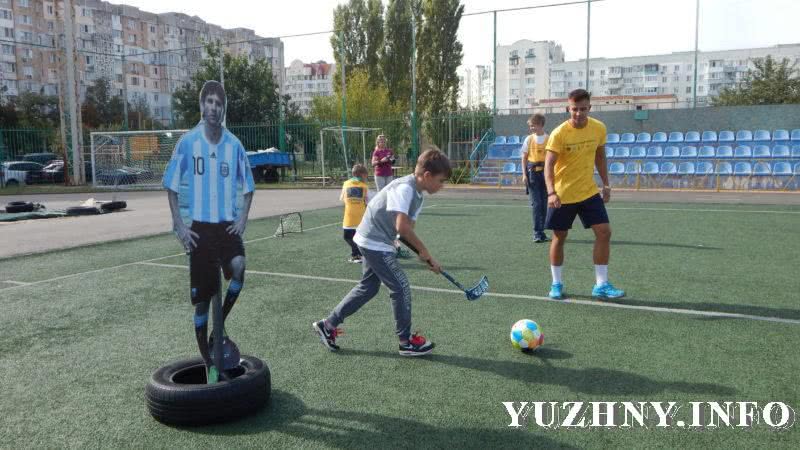 The project's national coordinator, Yevhen Stolitenko, welcomed all participants of the football festival on behalf of the UFA, thanked the volunteers and students for participation in such a socially important project, and wished them gain a lot of positive emotions from the festival. It is worth noting that every year, thousands of children from various regions of Ukraine join the Open Football Lessons project.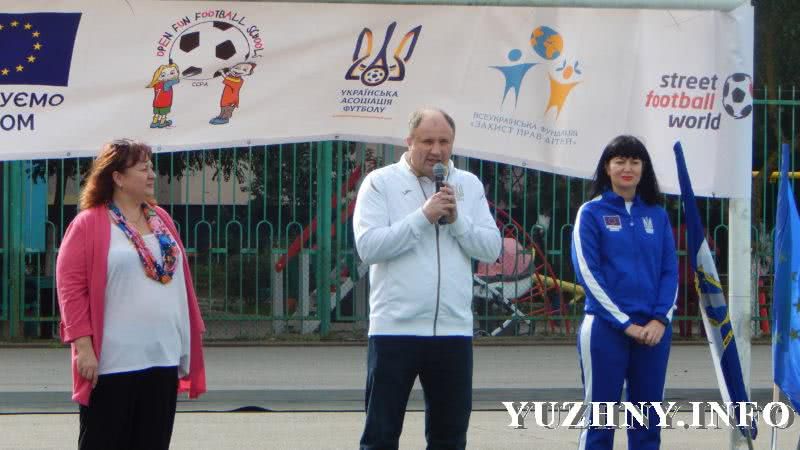 "I am very proud of our volunteers who are engaged in this festival today. The majority of them are physical education teachers, football coaches, police officers (who work with us under this project), school psychologists – all of them are the locals, living in Yuzhnyi. All volunteers underwent training in Zaporizhia, conducted by the best experts in Ukraine. Thanks to football, all children have united here today via the game. It is our most important goal, even though not just this sport was presented here; there are several different locations here," Yevhen Stolitenko, national coordinator of the Open Football Lessons project for the Ukrainian Football Association, said.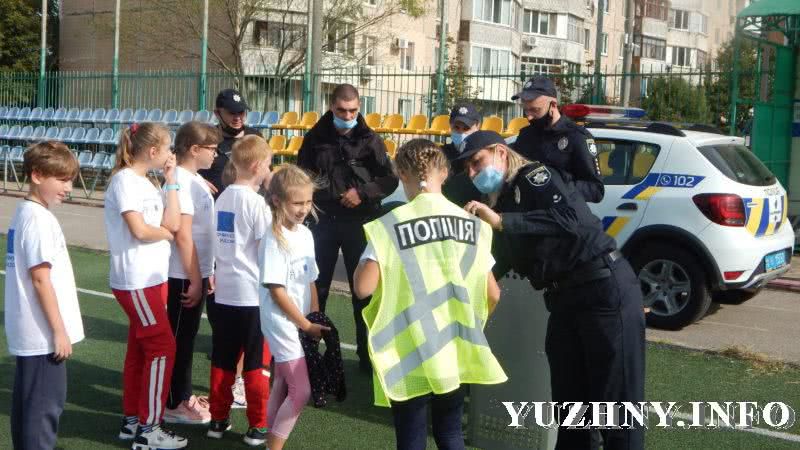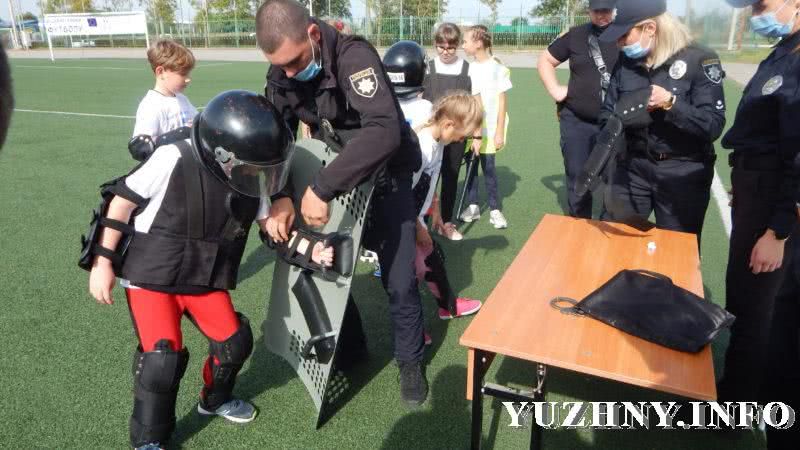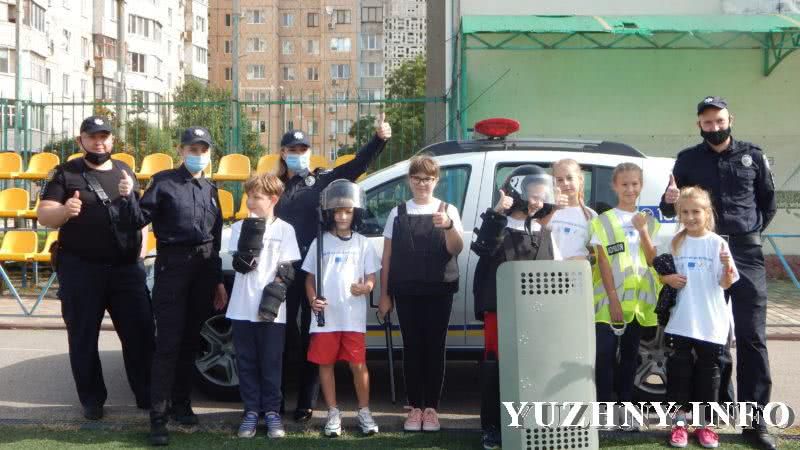 "This festival presents healthy lifestyle. Today, we showed children special protective equipment of a police officer; we also conducted lectures, reminding the kids about the importance of sport in their life. We showed them helmets, shields, arm pads, knee pads, handcuffs, and explained how this gear works," Yana Chumak, Head of Patrol Police Response Sector of Yuzhnyi Police Department, said.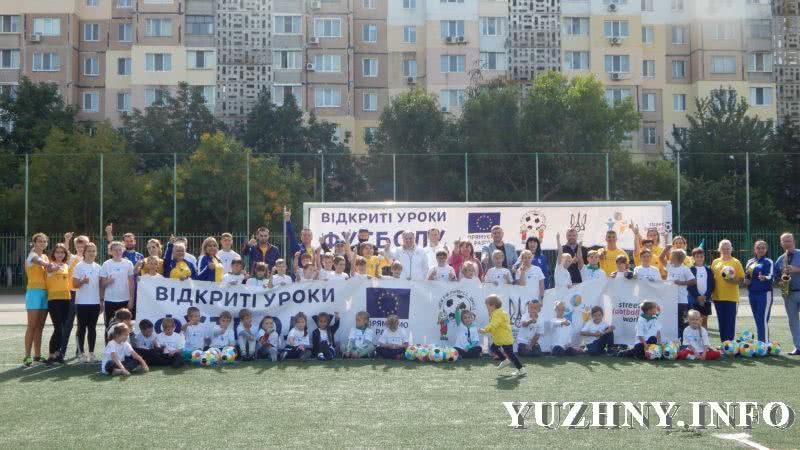 Source: Yuzhny.info