Hutsul cow bryndza (cheese) has recently received a geographical indication. From now on, to get this name, the product must be made from the milk of cows of only two breeds from the highlands at an altitude of more than 700 meters above sea level. This will help preserve the almost 500-year-old tradition of production, promote the cheese on the market and guarantee its quality.
The EU states have long been using a system of protected geographical indications. These include such names as "cognac", "champagne", "parmesan" and other, applied only to the products made within a specific area. For example, authentic champagne is produced in the Champagne wine region of France. 
A geographical indication tells the buyer what place a particular product originates from. For the locality does have bearing upon the product's quality. The soil, climate, forbs plus the local producer's know-how, which represents the traditional order of the local economy, create a unique taste. 
In Ukraine, a system of protected geographical indications is yet to come of age. Last year, the first certificate of geographical indication was issued to Hutsul sheep bryndza produced in the Transcarpathian region. Another two geographical indications are expected to be registered this fall: Melitopol cherry and Hutsul cow bryndza.
This report by Ukrinform will tell you who produces bryndza and where, and what centuries-old traditions exist in the Carpathians.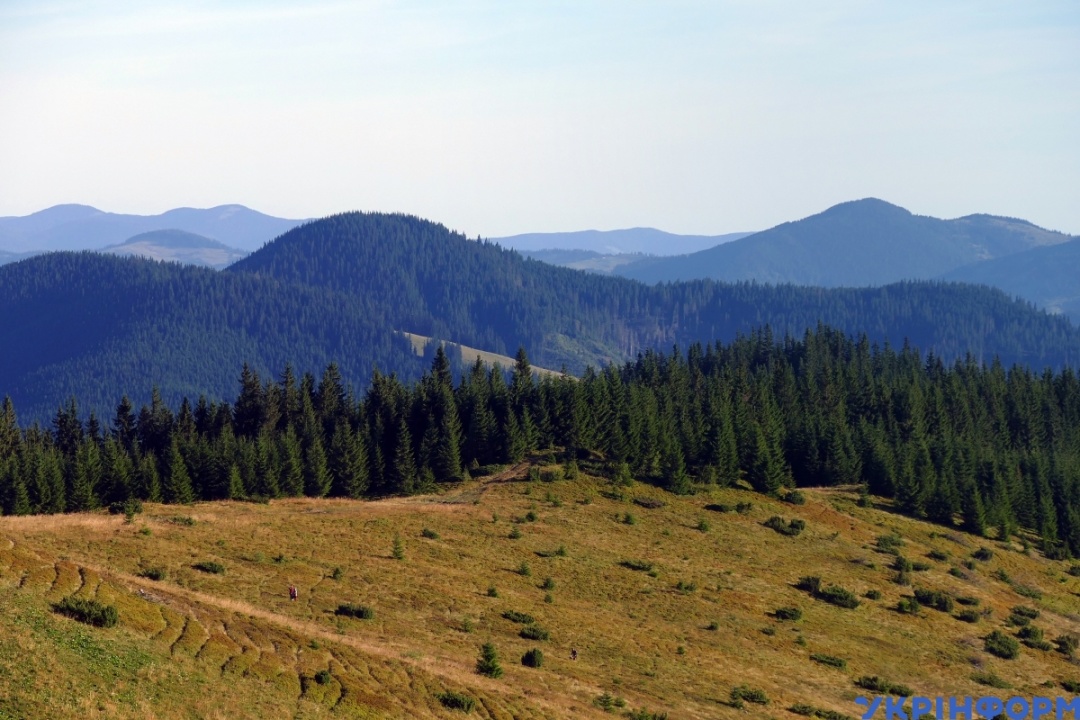 A geographical indication is not a trademark
The first thing worth noting is that a geographical indication is an object of collective intellectual property, and it represents the name of a product, not a trademark. Everybody can use it, but only subject to compliance with all production requirements and continuous control, which guarantee the product's quality.
"It means that bryndza, as a cheese made from cow or sheep milk, can be bought and tasted from many producers, but Hutsul sheep bryndza and Hutsul cow bryndza must be conformant with certain conditions of their specification. This specification states the area, animal breeds and the place they graze, how milk must be processed, where the product must be stored and how it must be labeled. In other words, a specification covers the entire range of requirements to production. Those who agree to make this product will have to bear somewhat higher costs and be subjected to the continuous control. The product's cost price is higher, but we expect that it will be priced higher, too. It will help us jointly promote the product in the market, and guarantee its quality," Ivan Haivanovych, an expert at the EU's project "Support for Development of the System of Geographical Indications in Ukraine", says.
According to him, geographical indications are very closely related to the area where these products are made. Even the names they receive are spelled the way they are pronounced in a particular region. Thus, people in the Transcarpathian region call this cheese "bryndzia", and residents of the Ivano-Frankivsk Oblast say "bryndza". Hutsuls living there produce it mostly from cow milk, while those in the Transcarpathian region are more inclined toward using sheep milk. There is almost no difference between cow and sheep bryndza. They say that the latter has higher fat content. Still, one can hardly tell that by taste.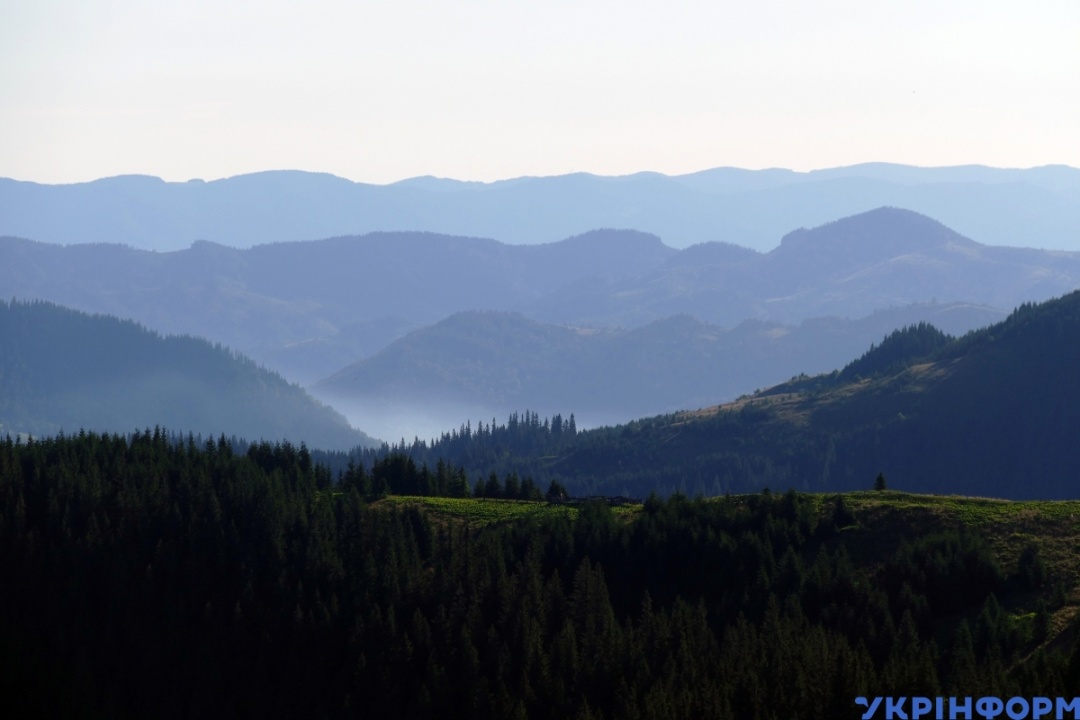 Cows of two breeds and elevation of over 700 meters
In order to receive a geographical indication for Hutsul cow bryndza, Carpathian vatags (senior shepherds) united into an association two years ago. It has 26 members, including 16 cow bryndza producers. The rest are scholars, tourist guides and activists. All together, they submitted an application.
"This association was established to preserve in the Hutsul territory an old tradition of producing Hutsul cow bryndza, which our ancestors began to make almost 500 years ago. A geographical indication is a proof that in the place where this product is made, everything is in order and all requirements are complied with," Ivan Moisiuk, Chairman of the Association of Carpathian Vatags, says.
According to him, registration of a geographical indication sets forth several requirements to the producers. First of all, the product must be made from milk of cows of two breeds only: Pinzgauer and Carpathian Brown. Vatags say that these breeds do not yield a lot of milk, but they have little proneness to diseases, which is important in highlands.
"Many generations here have been breeding the Pinzgauer. True, it is not a milk breed. A Pinzgauer cow yields 6 to 10 liters of milk per day on average. Nevertheless, it endures snow and cold in montane meadows well," Ivan Moisiuk explains.
Another requirement to the geographical indication of Hutsul cow bryndza is that it must be produced at the elevation of at least 700 meters above sea level. In other words, solely in highland meadows, where no compound feed is used.
For the time being, this product is made by only six enterprises in the Verkhovyna Raion. They always have orders for bryndza. Yet, roads remain the biggest problem. Getting to montane meadows, Ivan Moisiuk says, is very hard. To see that for ourselves, we are going to visit Lukovytsia meadow over 1300 m high above sea level.

Lykovytsia, where a lot of saffron grows
It takes us almost two hours in an off-roader to traverse mud-locked trails in the mountains. We drive along a mud road with potholes, up and down, right next to ravines and forest massifs. People say that to take cattle to that meadow, they have to walk the whole day. Up in the mountains, the beauty of Carpathian scenery is truly impressive. From here, you can see Mount Hoverla and Mount Pip Ivan. It's a windy land, and breathing here is really easy.
Our delegation of journalists is greeted by Voloshka, a small dog that helps shepherds guard the cattle. Voloshka is so hospitable that we couldn't believe how bravely it chases wolves away from the herd. This enterprise has almost 30 cows and 150 sheep. They won't tell the precise figure in order not to get the cattle cursed. For predators often visit this place. One day, a lynx took away three sheep.
"Our day starts at 5 in the morning. The first thing we do is upkeep the vatra (bonfire), which burns here from May and until we leave the meadow. Then we start milking the cows and sheep. From spring to Saint Peter's Day we milk sheep thrice a day, and after Saint Peter's and till Saint Elias's twice a day. The cows are milked twice a day from spring up until fall," Ivan Pursheha, the head of Lukovytsia, says.
He admits that it's his first summer in the meadows. Before that, he worked as a forest master. The love to the Carpathians, he says, won't let him leave the mountains and meadows.
"Why is this meadow called "Lukovytsia"? Because it has a lot of crocuses, saffron in the spring. There are a lot of their corms here, hence the name," Ivan Pursheha clarifies.
He adds that the Hutsuls have been spending summer in this meadow for centuries. During better times, there were 17 enterprises operating there, which had thousands of cattle grazing in the meadow.
Cheese, vurda and bryndza
Today, the enterprise in Lukovytsia is considered exemplary. It has a shower, electricity and even mobile communication.
The most important structure is staia. It's the building where the enterprise's personnel live and where they make dairy products. It was built to a medieval design. That's where vatra burns, lit up as soon as cattle come to the meadow.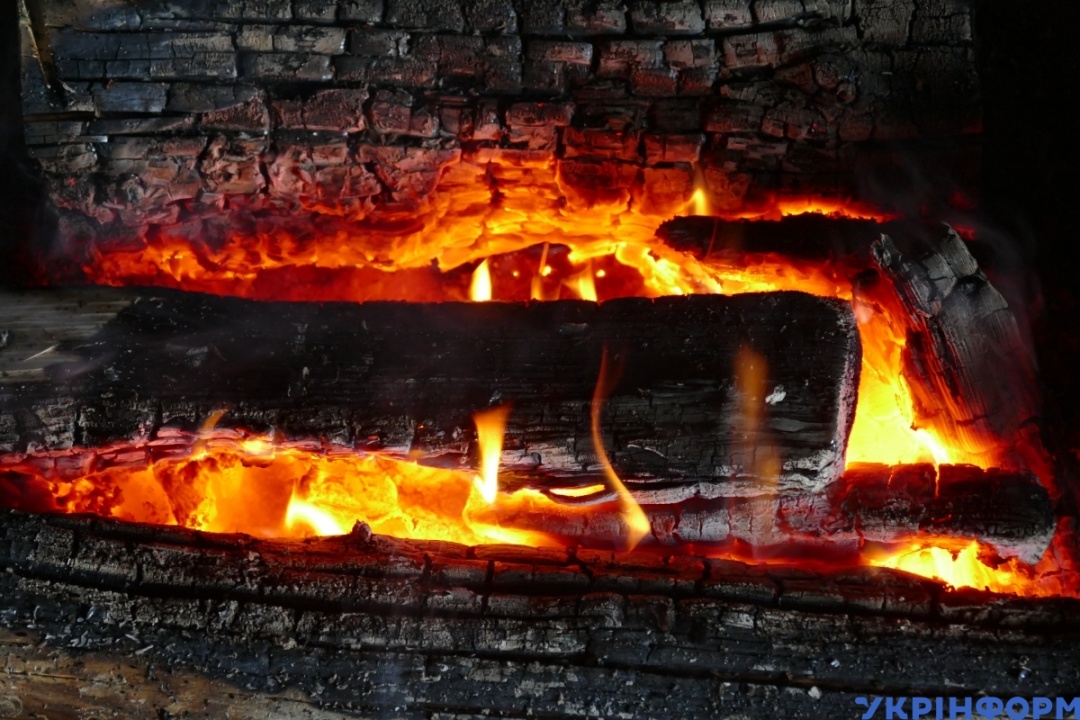 Next to it is a building for tourists, a sheepfold and several other structures. Our delegation was late to see the milking process. But on the other hand, we were able to see preparations for the production of cheese, from which vurda and Hutsul bryndza are then made. The entire process is overseen by the meadow's vatag, 67-year-old Kyrylo Kobiuk. This is his 21st summer in the meadows.
"This summer was very difficult here, because of rains. We wintered here twice. I remember show was falling even on 30 May; it was very cold. For me, everything in the meadow is important: choosing the right cheese, vurda, budz, cooking banosz and kulish. I am responsible for making sure that everything is of proper quality. I work from half past four in the morning and until eleven in the evening, taking a break only after the second milking. Only a person who loves this work can be a vatag," Kyrylo Kobiuk says.
He continues that he learned the technology of producing Hutsul bryndza from his father and older brothers back in his childhood. He says that everything begins with the production of cheese. Milk is heated to 52 degrees, adding natural veal glek (ferment) to it. As a result, the milk begins to curdle and turn into cheese. It must sit for a day, and after that, it becomes ready for eating.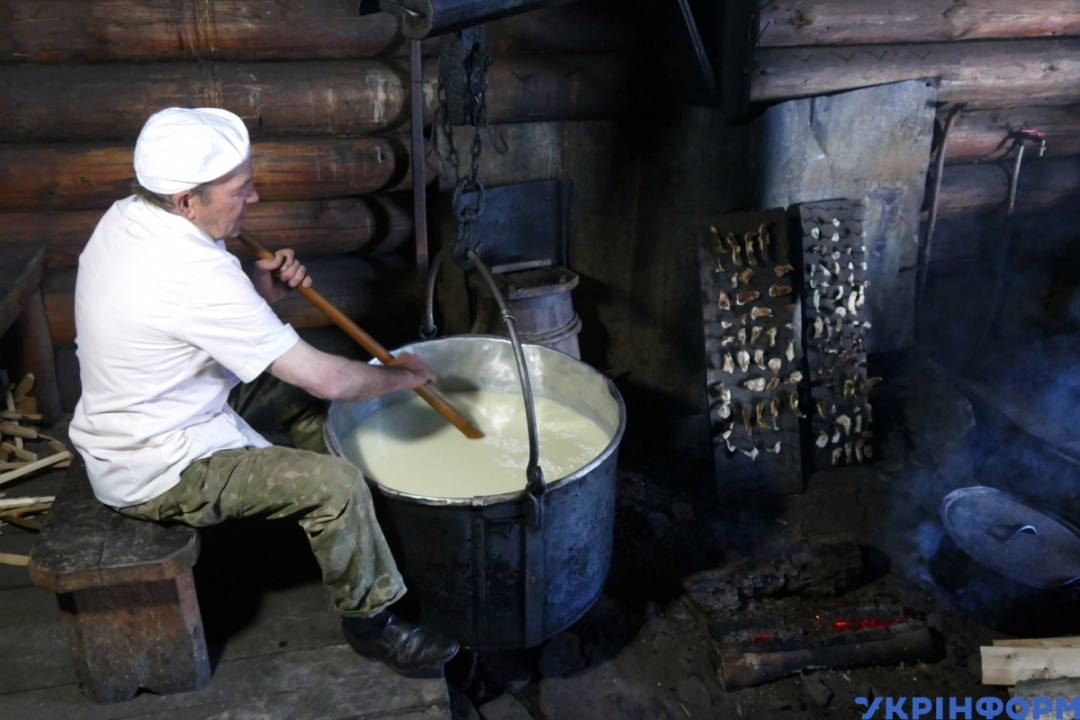 In order for cheese to be usable to produce bryndza, it is left for 10 days in a place where it could be well smoked. After that, the cheese is cleaned, ground and grated with salt. It is important to make sure that salt is not iodized. Otherwise, the product will get spoiled soon.
Almost 20 kg of cheese is produced every day in Lukavytsia in a cauldron containing up to 165 liters of milk. The amount of bryndza obtained from it is almost twice smaller.
"It is not a good idea to store bryndza in a buter (wooden barrel), where it is grated. I keep my bryndza in sloichkas (jars). This way, it can be preserved for a year or two. In a barrel, it's not quite the same," Kyrylo Kobiuk admits.
According to him, more and more tourists are coming to the meadows to see how dairy products are made. The vatag patiently and amiably shows them everything. He says that there are no secrets. Everybody can learn it, but there aren't many today who want to do it.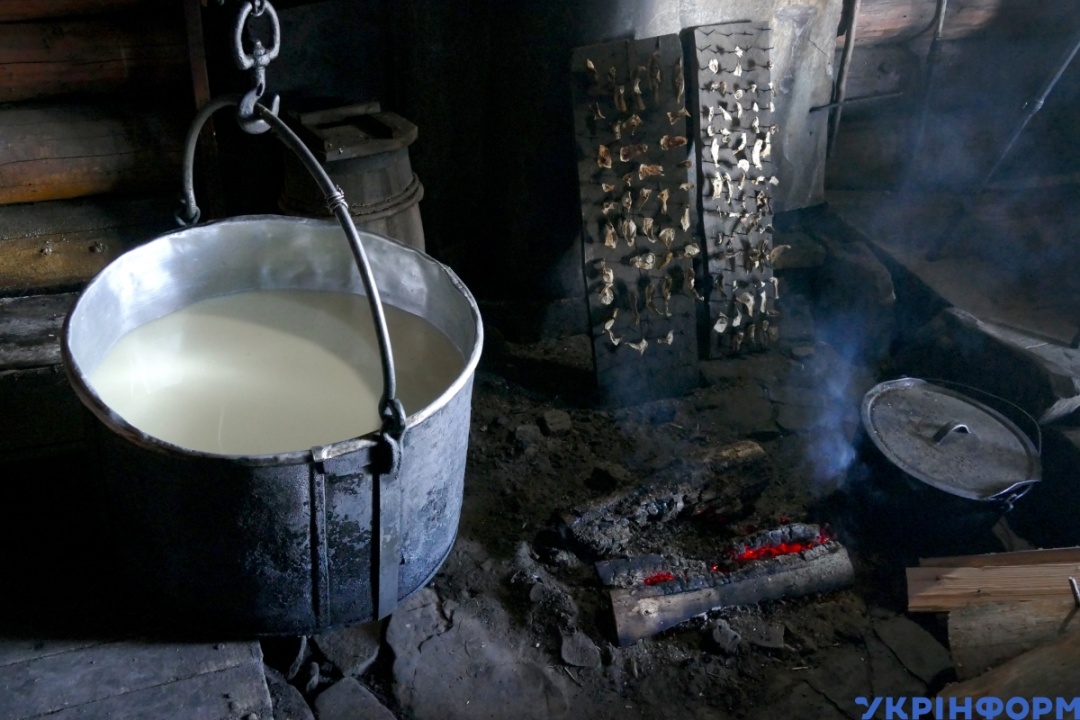 Five men are working in the meadow. No women are allowed to do this job. That's the tradition here. The youngest in the meadow is Vasyl Oleksiuk. He is 17. He knows how to take care of cattle since he was a child. Today, he helps the vatag.
"There are very few of young shepherds like him, for here, there is no time for studies. One has to work here," Kyrylo Kobiuk says.
The vatag is going to make vurda from the whey left in the cauldron after production of cheese. By taste, vurda is a sweetish soft cheese which children like a lot.
"I take zhytytsia (whey), boil it and add milk to make it curdle. Then, I douse that milk with кwaśnica and boil again," the vatag says, showing the entire production process.
The shepherds give a portion of dairy products to the owners of cattle, and keep the rest. Their income depends on the sale of these products. Presently, a vatag can earn up to 7 thousand hryvnias for a summer month in the meadows.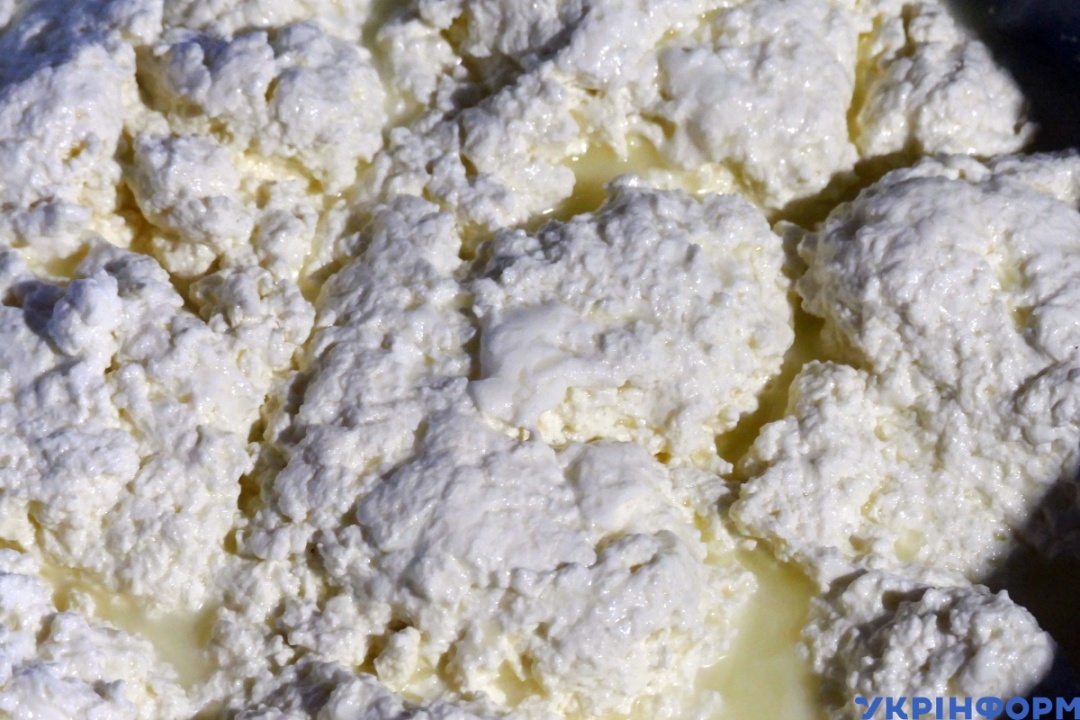 Vatag and the farewell to summer
"The vatag is a difficult profession. I think that if Hutsul cow bryndza receives a geographical indication, the youth will be more interested in our profession and will want to work in it, because it would become prestigious. This is a large prospect," Ivan Moisiuk, Chairman of the Association of Carpathian Vatags, reflects.
According to him, Carpathian vatags are learning with interest to receive tourists today, and organize tastings for them. Sometimes, they get so many orders that they have to send the products by mail.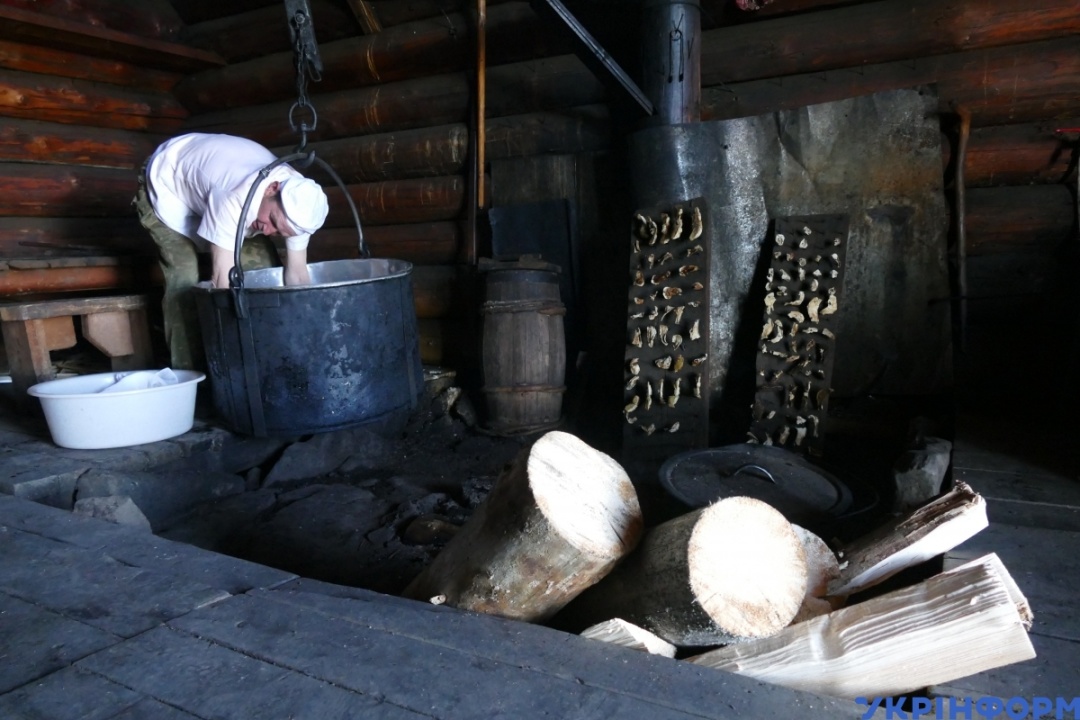 They maintain the meadows clean and in order. And also, they hope that cattle population in the Carpathians will increase, because the area they live in has enough unused meadows.
"Presently, the Verkhovyna Raion has almost 60 meadows, which is more than 500 hectares of grassland. But today, not more than 10 highland meadows are used," Vasyl Brovchuk, Chairman of Verkhovyna Raion State Administration, says.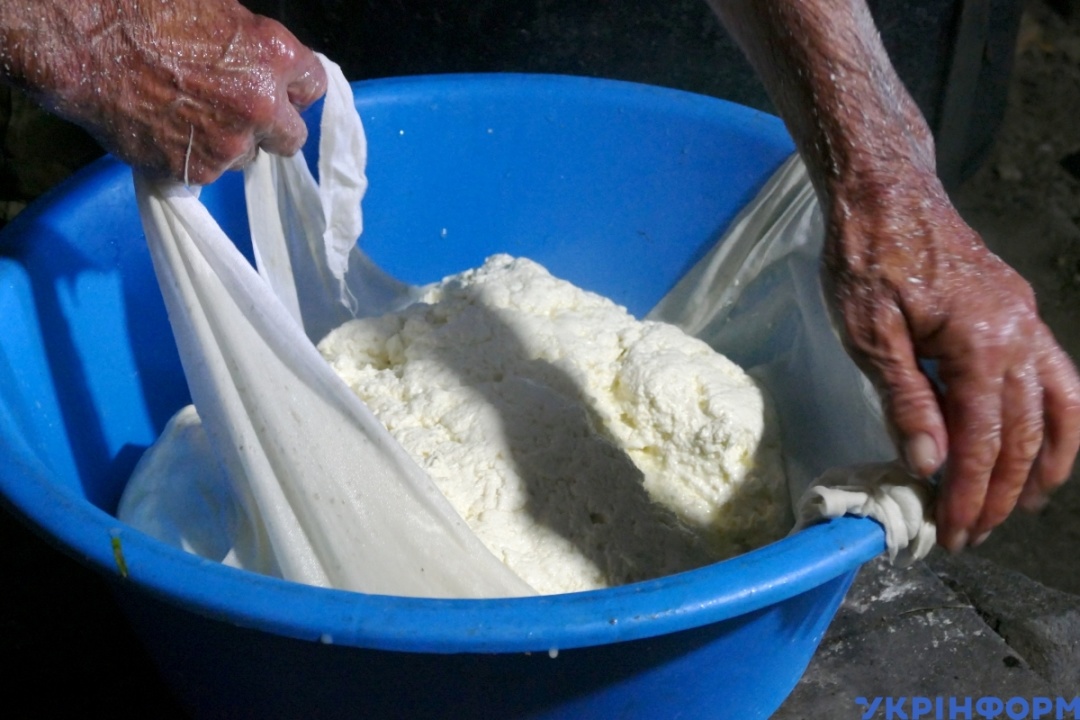 Cattle population in the Carpathians has been declining after the 1990s. Keeping cattle became economically unviable for the locals. That's why more and more often, young people are looking for work abroad.
"In our district, there are almost 10 enterprises keeping over 30 cows for dairy production purposes. Last year, only one entrepreneur came up with this initiative. The reason is the absence of government support to start a business. Government subsidies aren't significant, either. Comparing to other countries, the difference is big. Although cheese and bryndza are always in demand here," the Chairman of Verkhovyna Raion State Administration says.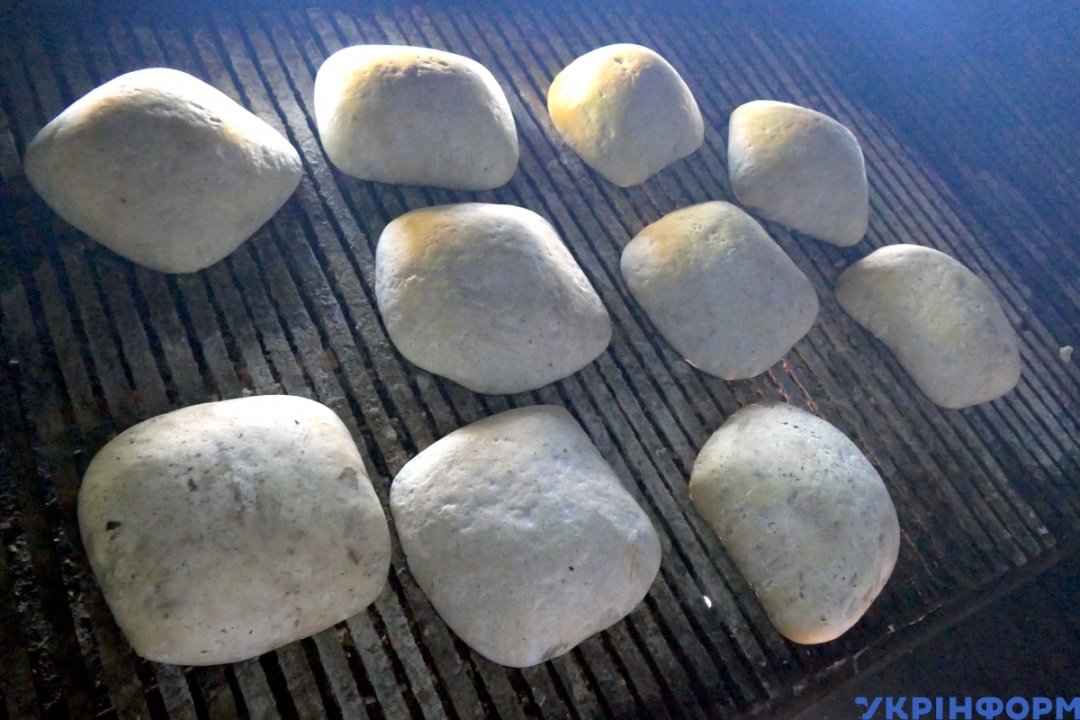 He admits that he often travels to the meadows, too. He says that he couldn't find a better place to rest than this.
In the meantime, Lukovytsia personnel are preparing for the end of season. In two weeks, they will start driving the cattle back to villages and put out the vatra, which has been burning since spring. It will be when the vatags will start singing old Hutsul songs, with which they in the meadows bid farewell to summer and to cattle.
By Iryna Druzhuk
Photo by Yuri Rylchuk
Source: Ukrinform