Dr. Jarno Habicht, Head of the WHO Country Office in Ukraine, said at a briefing that the World Health Organization and the European Union delivered over 100 oxygen concentrators for 44 hospitals designated for treatment of patients with COVID-19 in Ukraine, an Ukrinform correspondent reports.
"Today, we can announce the delivery of more than 100 oxygen concentrators procured by WHO and received thanks to financial support from the European Union. These devices will be disbursed among 44 hospitals providing treatment to patients with COVID-19, in order to help these people recover from coronavirus. The shipments cover critically important needs in this equipment in the locations that were hardest hit by COVID-19. Among these locations are Lviv, Chernivtsi, Kharkiv, and also, such cities as Kyiv and Uman," Dr. Habicht said.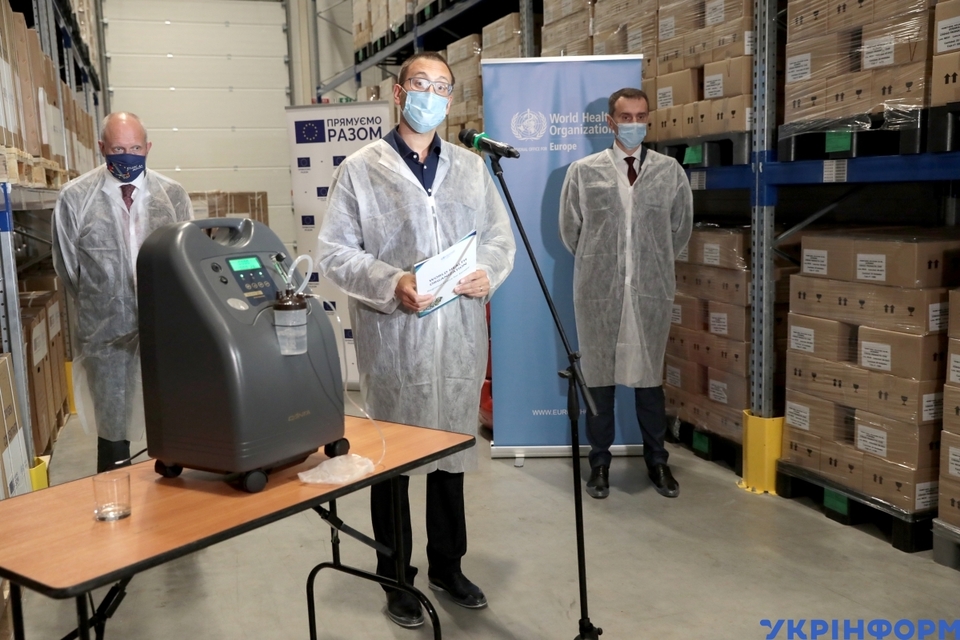 He added that the procured oxygen concentrators are compliant with the Health Ministry's requirements to equipment quality and safety standards. The concentrators will be distributed by the WHO Country Office in Ukraine according to the needs determined by the Health Ministry. The oxygen concentrators will be delivered within the next day or two.
An oxygen concentrator allows for noninvasive supply of oxygen to a patient with COVID-19. Today, oxygen therapy is one of the main methods of treating seriously ill patients who have low oxygen content in blood.
Viktor Liashko, Deputy Health Minister and Chief State Sanitary Physician, said at a briefing that the government set a goal of equipping 80% of hospital beds allocated for treatment of patients with COVID-19 with centralized oxygen supply.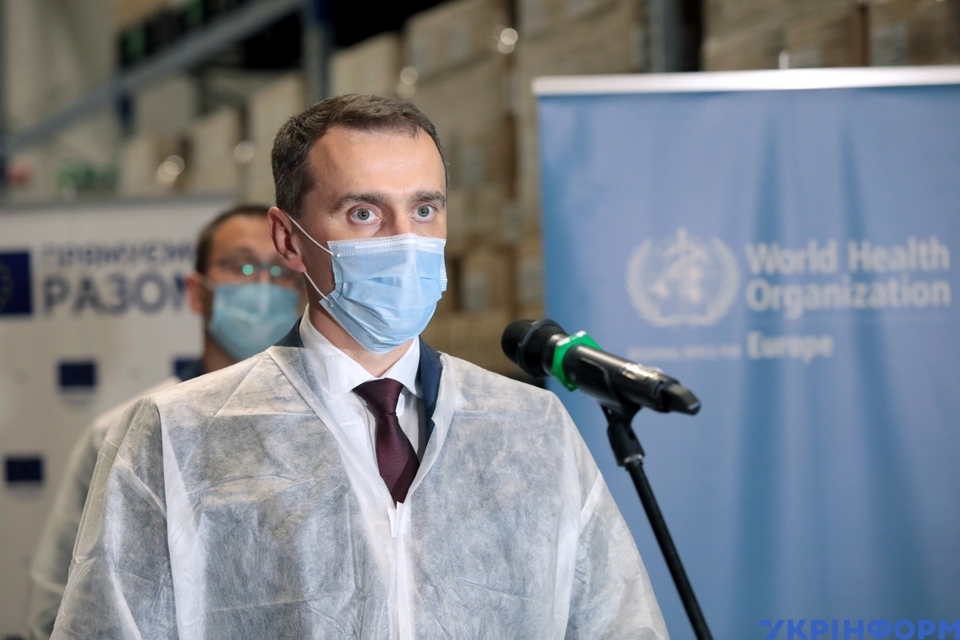 "Today, we have 11 thousand beds already connected to oxygen supply system. Last week, the government adopted a resolution simplifying the procedure of procuring services of centralized oxygen supply at hospitals. At the same time, we understand that there are beds or hospitals to which it's hard or economically unviable to supply oxygen. Therefore, these oxygen concentrators will be used in those places, where patients with the coronavirus disease will be hospitalized and where these patients would also need oxygen therapy," Mr. Liashko said.
The equipment was procured by the WHO Regional Office for Europe with funds provided by the European Union under the Solidarity for Health initiative. The total cost of this shipment is over 78,000 euros.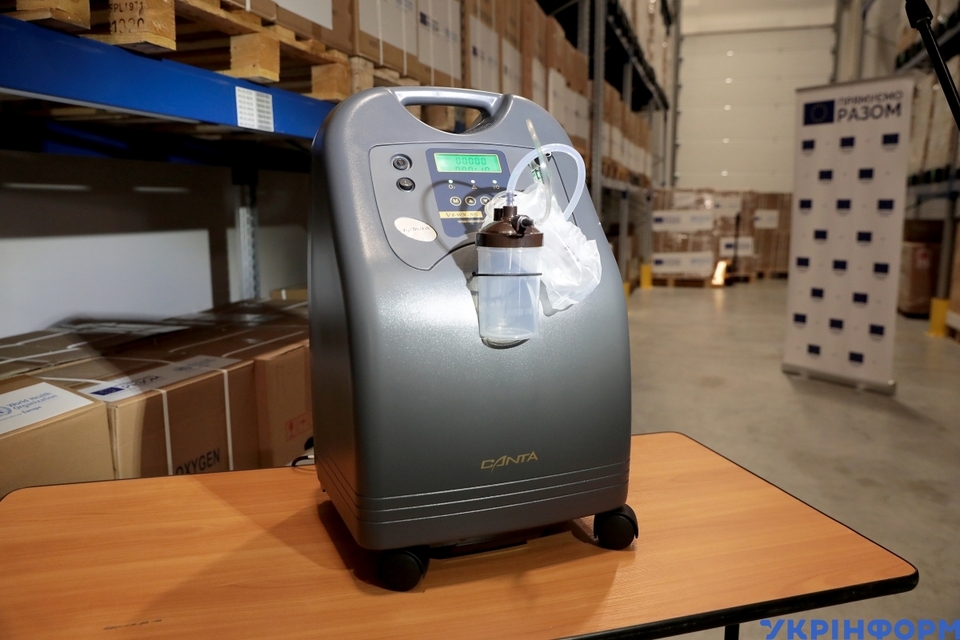 In total, the European Union allocated 190 million euros to help Ukraine combat COVID-19.
Ukrinform reported earlier that in June, the European Union and the World Health Organization delivered personal protective equipment to 50 medical institutions providing treatment to patients with COVID-19 in Ukraine, in particular, 50 thousand medical masks, 125,000 respirators, 250,000 coats, 5,000 protective pads, and 2500 special goggles. Equipment and tests for regional laboratory centers in Ukraine have also been procured under the European Union's Solidarity for Health initiative.
Source: Ukrinform